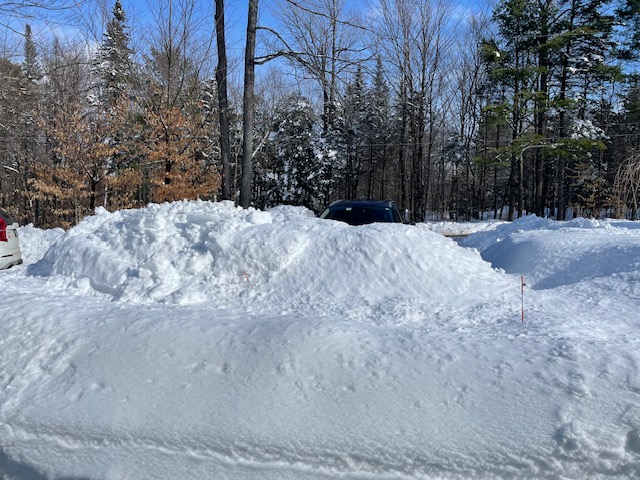 To say that we have had a lot of snow in the last week is an understatement. It has snowed every day since we returned from North Carolina. The last storm was Friday night into Saturday of this week. We are full. There is no more room to put the snow. The snowbanks are up to the top of Libby's car. And I thought we might get an early spring???
A Trip Down Memory Lane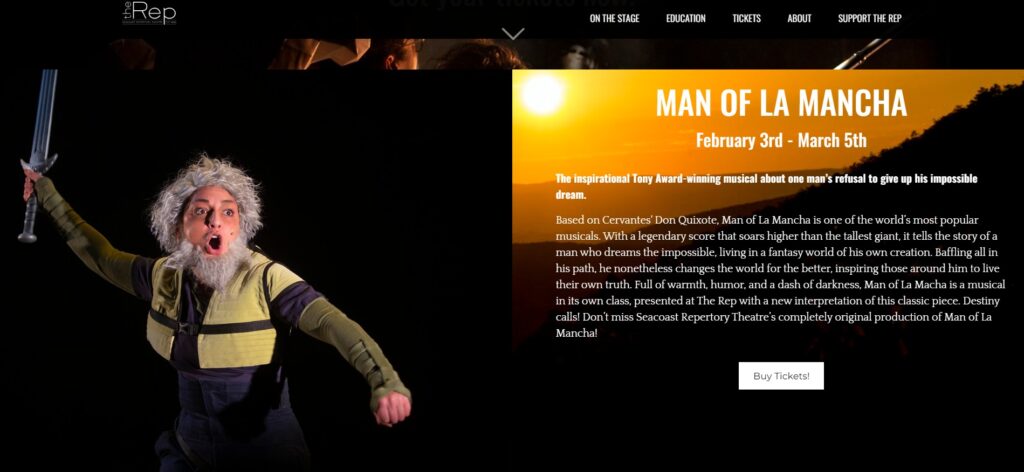 Just by chance we learned from our daughter-in-law that a performance of Man of La Mancha was playing in Portsmouth at the Seacoast Repertory Theater. Our first big date 55 years ago was to go to see the musical in Montreal. The Impossible Dream is "our" song. We have seen this performed in many places including Portsmouth at The Theater By the Sea in the 70's. We were lucky enough to see Richard Kiley, who won a Tony for his role, as the lead in at least three different productions as well as to have him come into a hotel bar in D.C. where he proceeded to sing The Impossible Dream for us. This production was absolutely wonderful. Totally different from any other production we had seen in particular as the lead was played by a woman with an incredible voice and her side-kick Sancho was deaf (he had a shadow Sancho to sing and say his parts). The couple sitting next to us had never seen it before and were as moved by the musical as we were.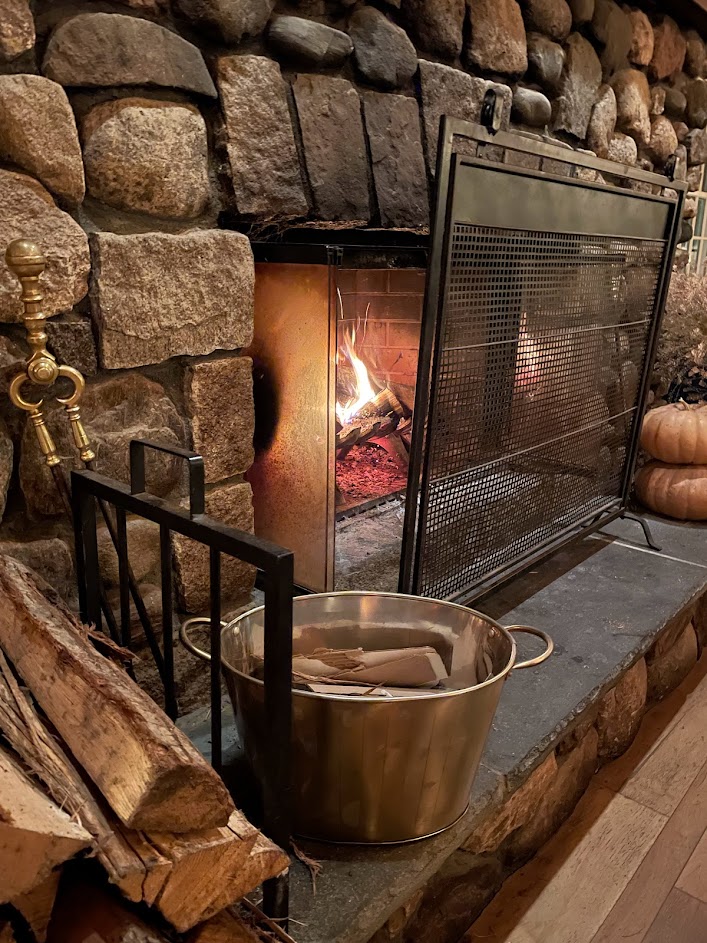 We had a gift certificate for dinner at Walker's in Cape Neddick, courtesy of our daughter and daughter-in-law from two Christmases ago and a two-night credit at an Inn in Portsmouth that we couldn't use because of Covid. The writing was on the wall, we were going to take a trip to Portsmouth, NH. The inn folks were happy to honor the credit for the two nights, the restaurant happy to do same and John got us the best seats in the house (one row back from the stage) to see the musical. Even with the storm hanging over our heads we were going and we did. What a wonderful treat. Even the lousy drive home in the storm the next day didn't dampen our enthusiasm for the food and the show.
Walking Inside and Outside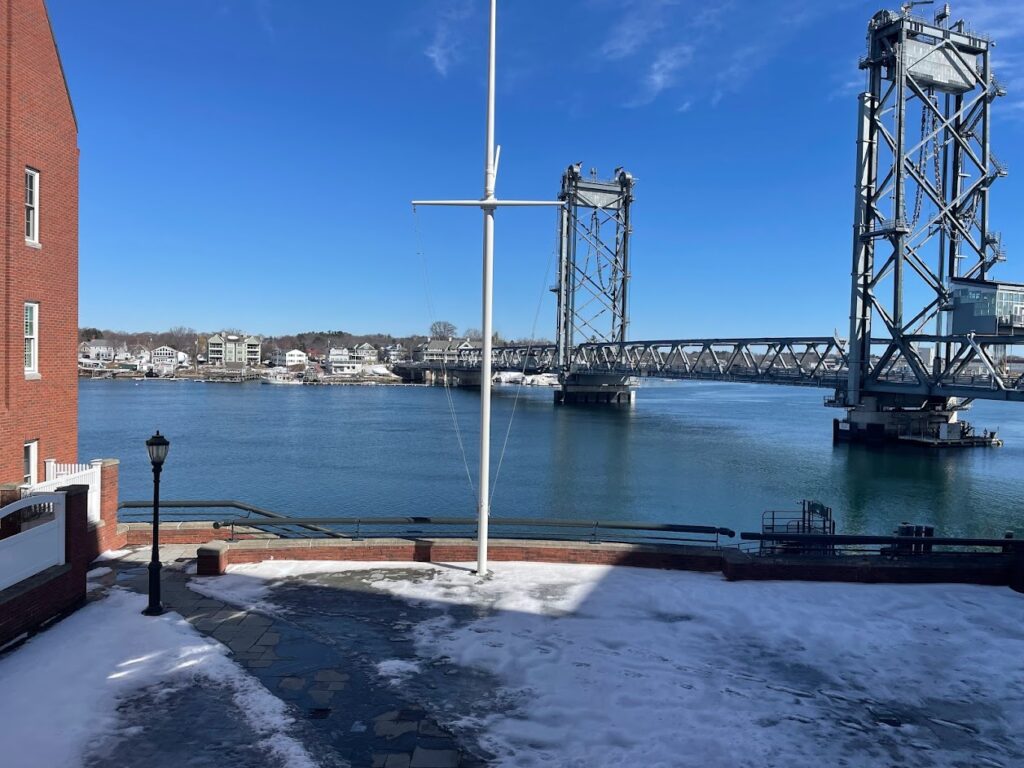 I did my indoor treadmill walking for four days and then on Friday we were able to walk around Portsmouth. It seemed we did miles, it was only a couple, but we were outside for at least two hours. Less you think all is always hunky dory around here – here's what happened mid-week. I had a very bad morning. My car had the check engine light on so I sent it to the service department in Concord to find out what was wrong. They called and told me that a sensor was gone and would cost $$$$ to replace and that a "MOUSE" had built a nest in the engine compartment and chewed some wires and that was more $$$. Good grief. Then I went to do something on my computer and found that it was having hysterics. I have never seen anything quite like what it was doing with windows popping up, and bubbles along the bottom of the screen, then windows closing and opening randomly. I started trying to fix it but was near tears as me without a computer is not a happy me. So then I decided to go do my workout on the treadmill to my favorite class and found that it had disappeared. That just about did me in. Ultimately the car got fixed, the computer got fixed with a lot of patience on my part and counting to 10, and I discovered the missing class was no longer bookmarked so that's why I couldn't find it. What a morning.
Spring in Newfoundland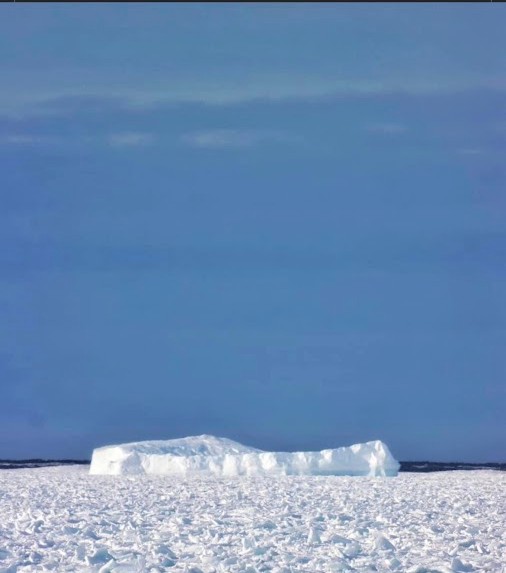 A dream of mine is to go to Newfoundland and see the ice bergs in the spring. There were a couple of years that there were no sightings but last year there were lots of them. I follow a couple of pages on Facebook that post photos and this is the first one for 2023. The sea ice makes it look like it is in the middle of land but it is not. I doubt I will get there this year as it is a busy few months for us but some year I will get there. Meantime, it is fun to follow them.