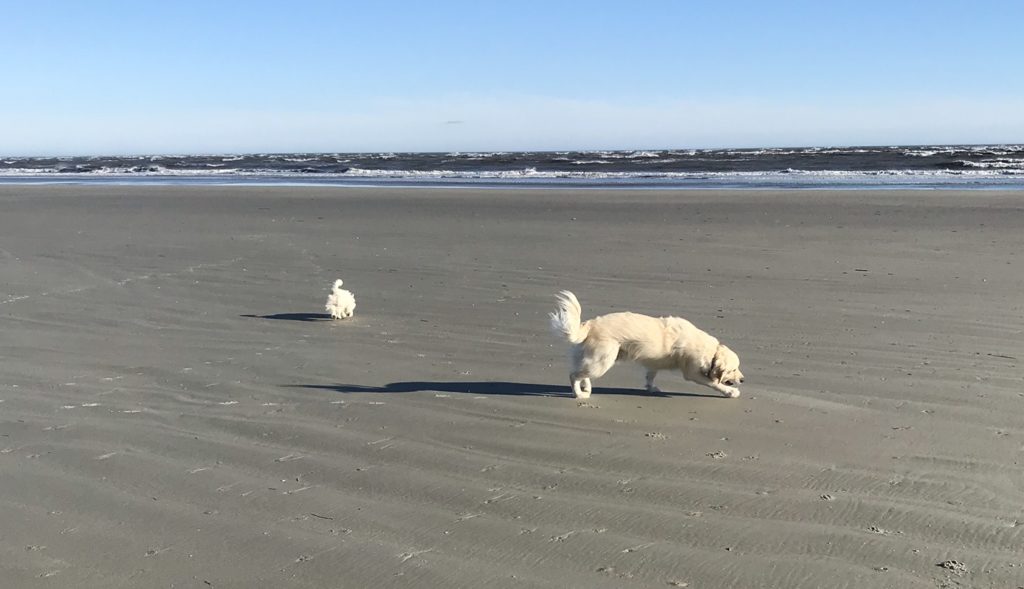 I have been writing faithfully for five years now and have missed only two weeks in all that time. I truly love writing my blog every week and am so very happy when I hear from those who read it either through Facebook or from their in-box that they enjoy it and look forward to my updates. So I decided to use this medium to write my Christmas letter. If you follow along with the blog there isn't much new news to share but if you haven't then lots has happened in the past year.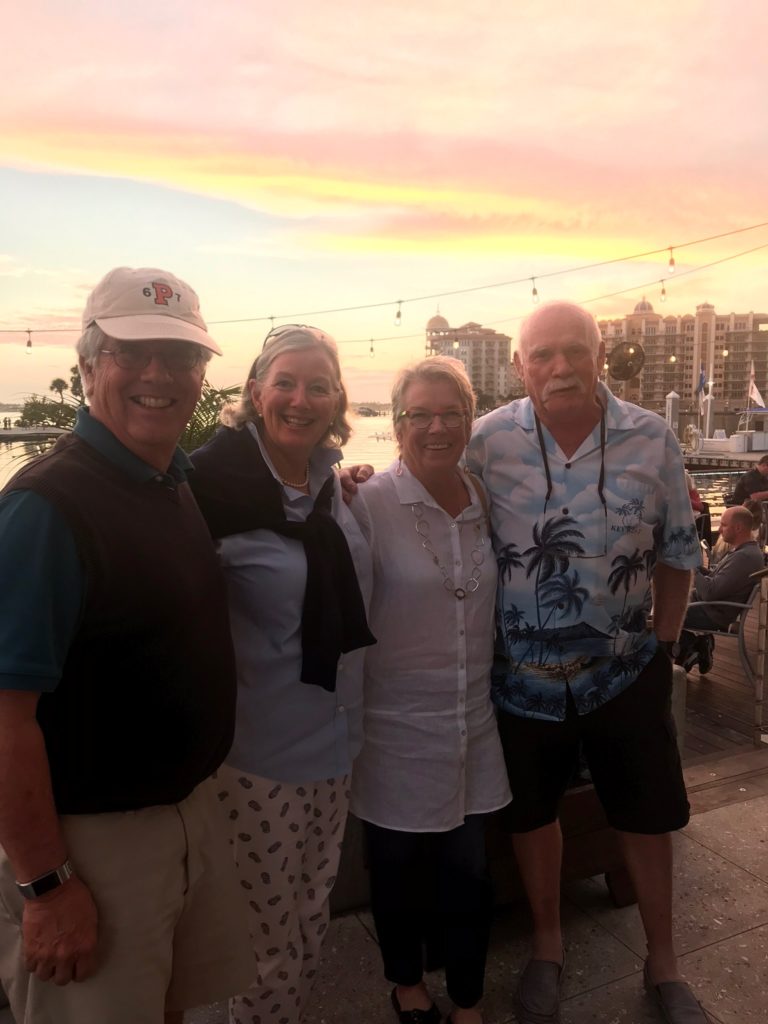 John and I had a rather uneventful winter in South Carolina. We played some golf, I did some walking and we planned a few get aways. In February we did a road trip to visit family and friends in Florida. I caught up with a cousin I hadn't seen in 20+ years and met her husband for the first time. Saw other cousins and good friends and stopped to see John's sister and niece and her children who we hadn't seen since John's mother died a few years ago. While we thoroughly enjoyed seeing all of them we decided that Florida is not for us. Just too crowded. The trip back across the state was one of the worst we have ever had. Traffic tie ups and detours galore. What should have been four hours turned into nine and left us with little time to enjoy St. Augustine. It did not stop me from taking a golfing trip with some of my friends back to Boca Raton in March and this time the drive was much better. The golf wasn't so pretty but we certainly enjoyed ourselves.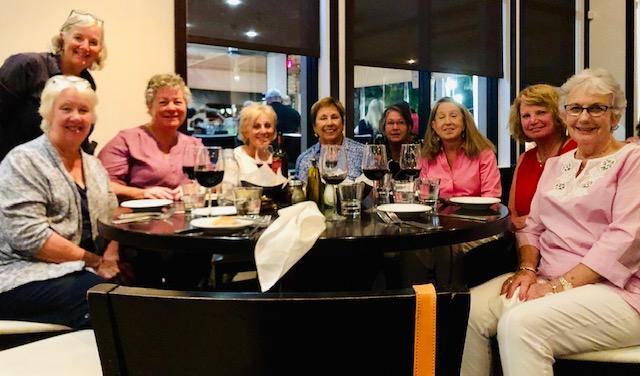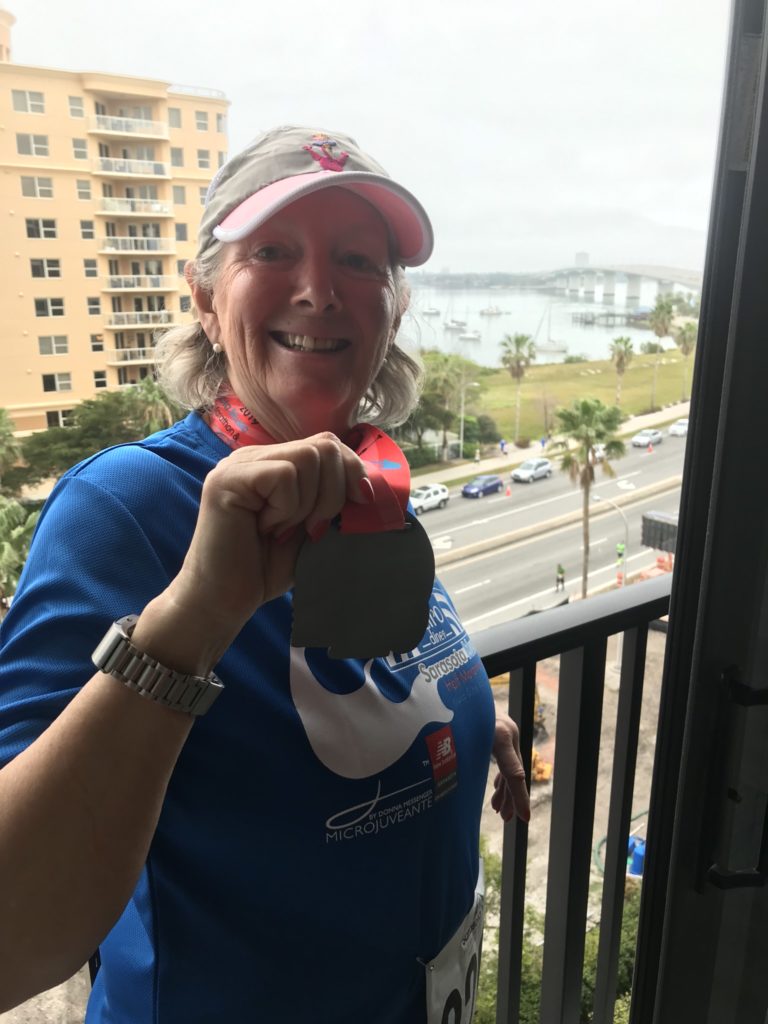 In February I completed my last 10k race in Sarasota. Had my best time ever and since then I have hung up my racing shoes. I thoroughly enjoyed the races and it did get me out training and kept me motivated but it wasn't what I love to do. I love to get out and walk with my dogs in the woods or over the hills and dales of Canada. Unfortunately our freedom walks were eliminated at Dataw so my only option was to drive a half hour to the beach where they could run free as long as they stayed below the high tide mark. We managed to do a fair amount of this and loved it with thanks to a great friend who was able to provide us with a pass to the beach. It wasn't ideal and I was mostly alone walking out there except for the dolphins.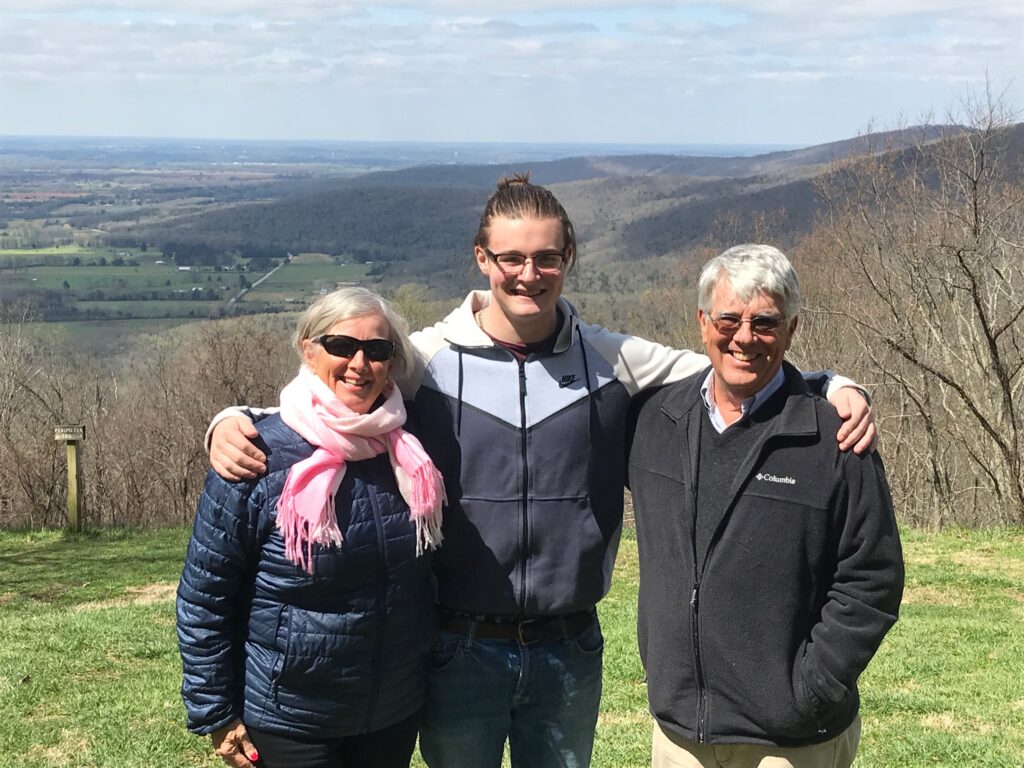 Jack was accepted to the University of the South and we were invited to join him, his mother and sister to visit the campus in the spring. It is a lovely part of the world and we certainly feel lucky to have seen the campus. Katie and I went back in the fall to visit him after he was settled in for his first term. Very different environment from New Hampshire but it is what he wanted.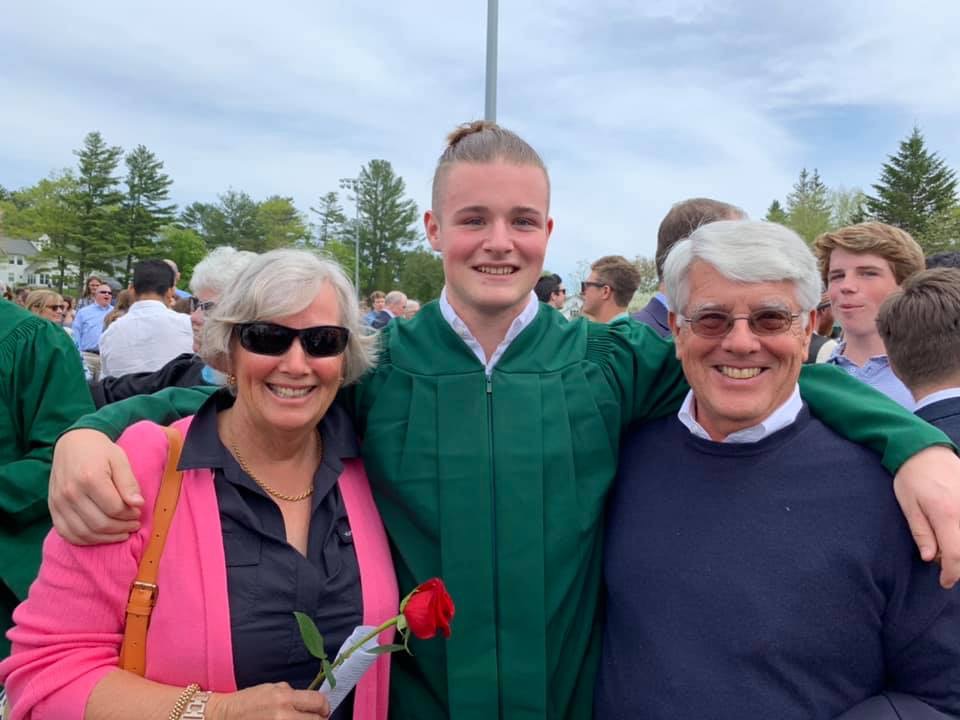 We left Dataw the end of April and were back in Canada for the beginning of May to celebrate Jack's graduation from Proctor, my birthday and our anniversary. We could relax and settle in. John got back into his golf group and I did the same thing. However, things started to change for us as we approached my 70th birthday and our 50th wedding anniversary. We had noticed a sense of restlessness during the winter months and realized that we wanted to be closer to Canada again. It also became clear with Jack's graduation and going away to college that we were needed to help with overseeing our grand daughter while her mother traveled.
While Jack worked all summer in New London and Libby went off to Camp Wabun again, we started exploring ideas and decided that we would invest in a home in New London, New Hampshire and share it with Katie and Libby (and Jack when he came home from college). We told Katie to put her HGTV hat on and find us a fixer upper that we could work on since we definitely needed a project while she was off at work and Lib was at school. That is exactly what she did. In spades.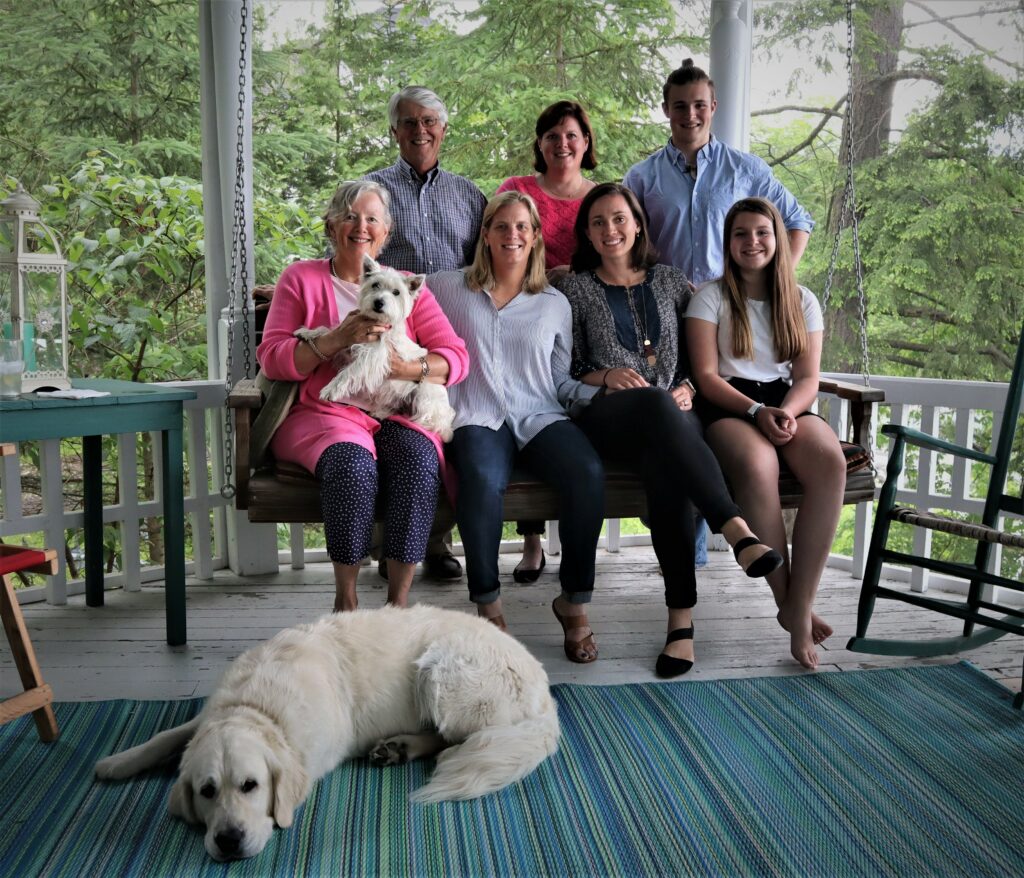 Speaking of 50th wedding anniversaries, we celebrated ours by taking a 17 day trip to Newfoundland and Labrador with our dear friends Jack and Genie Wilmer. We started planning the trip five years ago when we were on a trip with them to Nova Scotia and Cape Breton. Finally pulled it together in September. It was everything we could have hoped for and then some. We even treated ourselves to three nights at the famous Fogo Island Inn, click here for my thoughts on that wonderful place.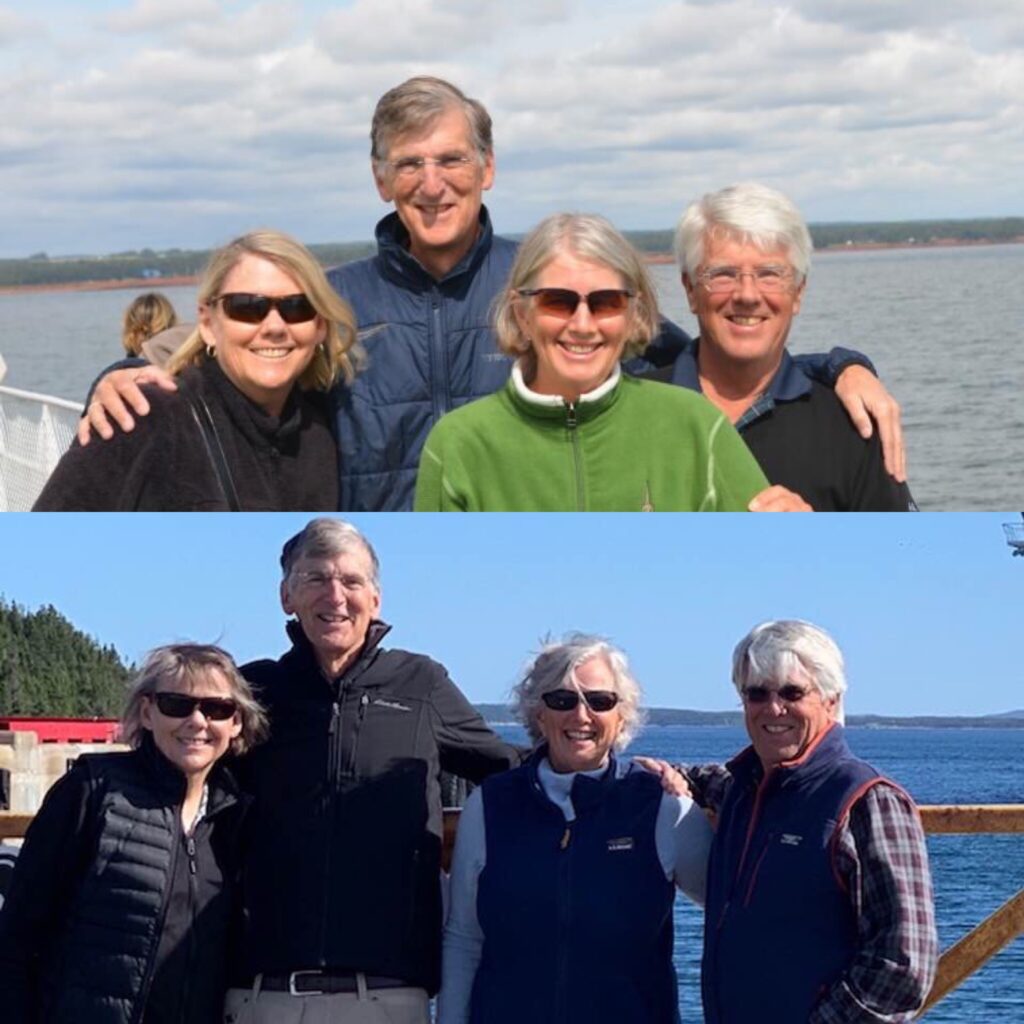 The holiday prepared us for the busy time we knew lay ahead of us. Our tenant in South Carolina had planned to move out in September but the place she was moving to fell through just when I was beginning to be frantic about what to do with the Dataw house if we were going to be in New Hampshire for the year. She and we were so excited when she said she wanted to stay. I didn't have to do a thing as she was already in the house and while they are items that I would like to have from there I can live without them and the relief at not worrying about that house is fantastic. Another couple who are very good friends sold their house in Quebec and are building a house in Ontario that won't be ready until the spring so they needed a home for the winter. Problem solved. Our house was available so they moved in when we moved out. Don't have to worry about that house either for the time being so all our energy can go into the fixer upper.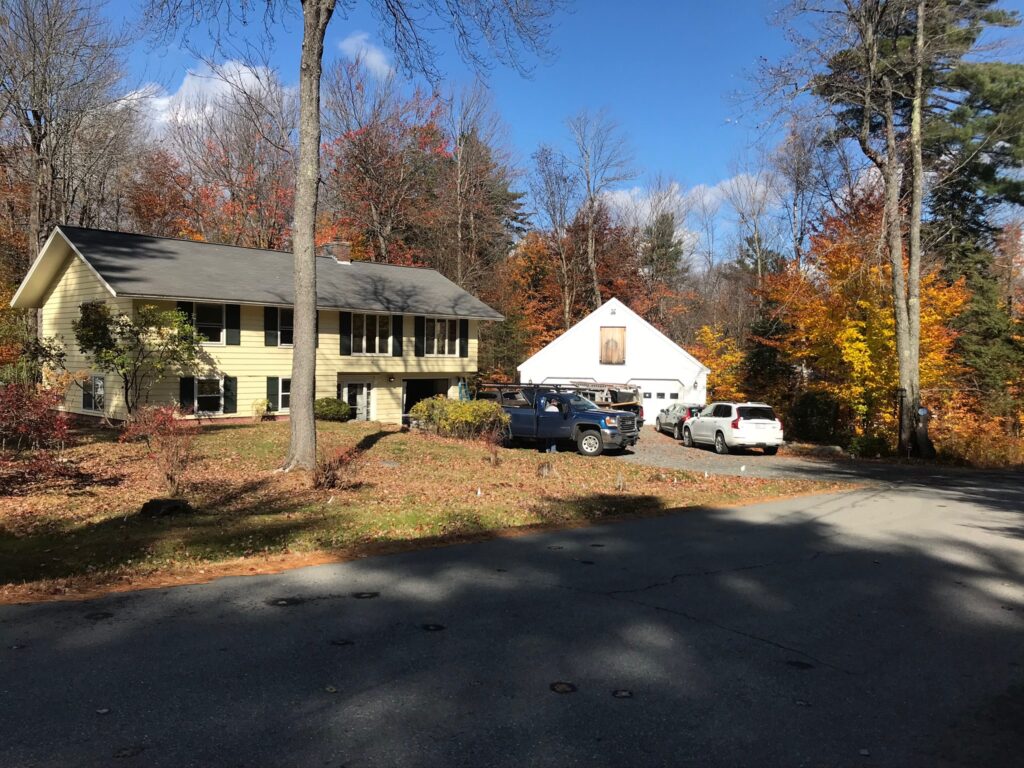 We bought Jenny Lane, a raised ranch located in a terrific neighborhood right near the center of town. It is quiet with a dead end street, well lots of them actually, but no through traffic. Big lots, nice homes and lots of surrounding woods plus it is behind Colby Sawyer College. The house had been lived in without any improvements for over 25 years so it was/is desperate for love. Our plan was to renovate the kitchen first and then slowly do other renovations however the house had its own idea. We knew it smelled damp on the first floor (basement) but we figured it was from being closed up. Nope! It had a very leaky foundation which John discovered when he started taking apart the walls and ripping up carpet which was soaking wet in spots. Then we had a big rain and the puddles just showed up. So instead of a kitchen we got foundation drains. Frankly you have nothing if you don't have a good trustworthy foundation so this wasn't a bad place to start and as I said, the house has its own idea what it needs first.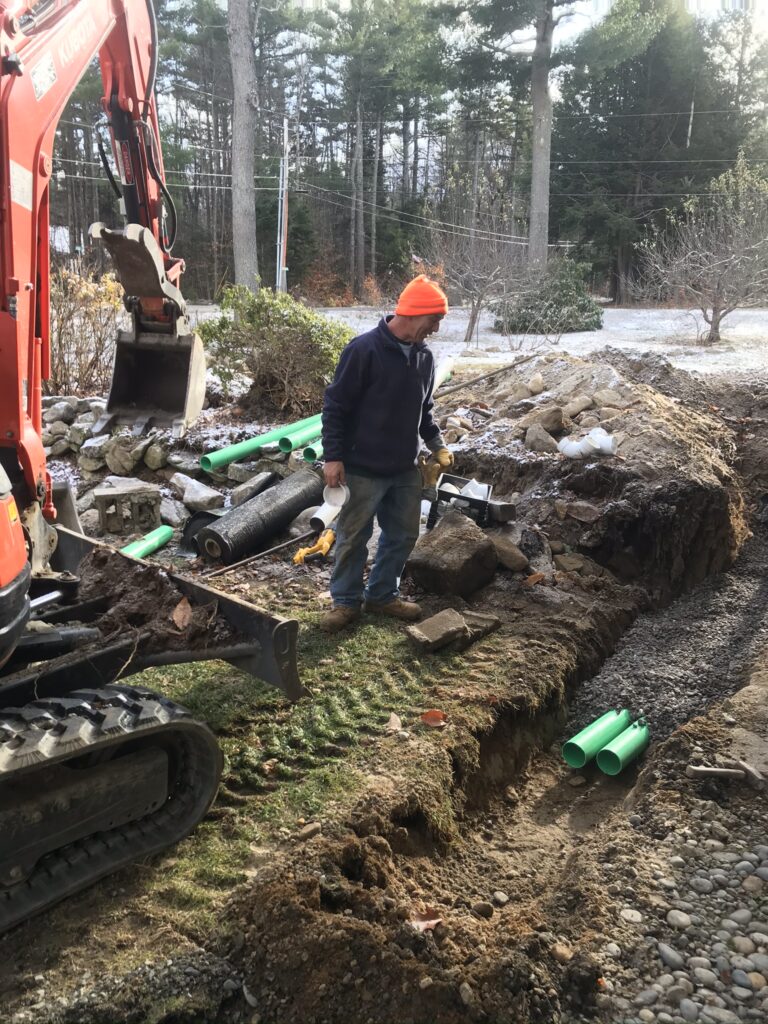 Along the way we found the dynamic duo of Chris and Les who are leading the construction of the various projects. John is the king of destruction which is fine with everyone. Through the duo we found Roger who was our foundation guy and who turned out to be the father of someone I had found to reupholster the couch from my mother's house. We then found Jimmy who specializes in electricity and Mason who is a great plumber and Joe who seems to have lots of painters working with him along with Eric who is a specialist when it comes to removing popcorn ceilings but he also does sheet rock finishing so he will be back. In addition they came with Jason who does the blown in insulation. The heating pipes were rusted out in the damp rooms downstairs so until recently we didn't have any heat there. Now we are too hot! Unfortunately I think we need a new furnace but we are trying to last through our first winter without having to replace it. The kitchen is getting farther and farther down the list.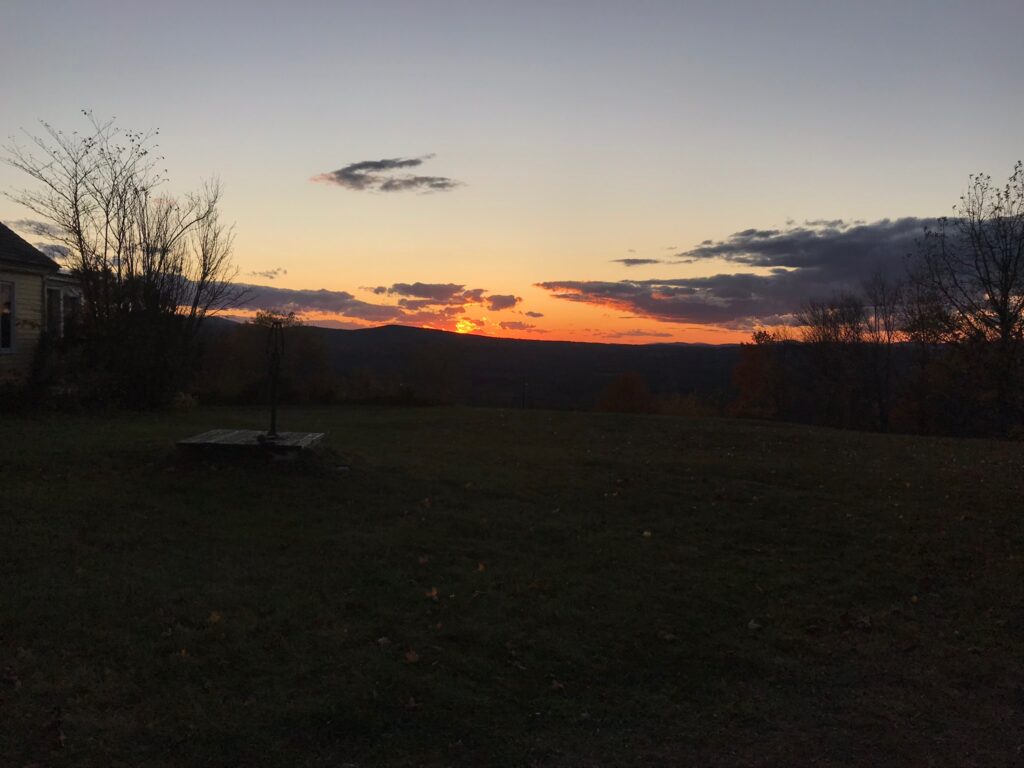 So while all this was going on, Katie moved out of her farm house that she had been renting for two years and cost a fortune to heat. Jack graduated from Proctor Academy and Libby from Middle School. Jack is now at The University of the South in Sewanee, TN and Libby is a freshman at Proctor. Katie is traveling all over the place and John and I are settling in well in New London for the year. We are happy to be back here after being away for 14 years. We are lucky we still know a few folks here, have rejoined our church and been welcomed back there, are meeting new friends and getting together with some of the old ones that are still in town.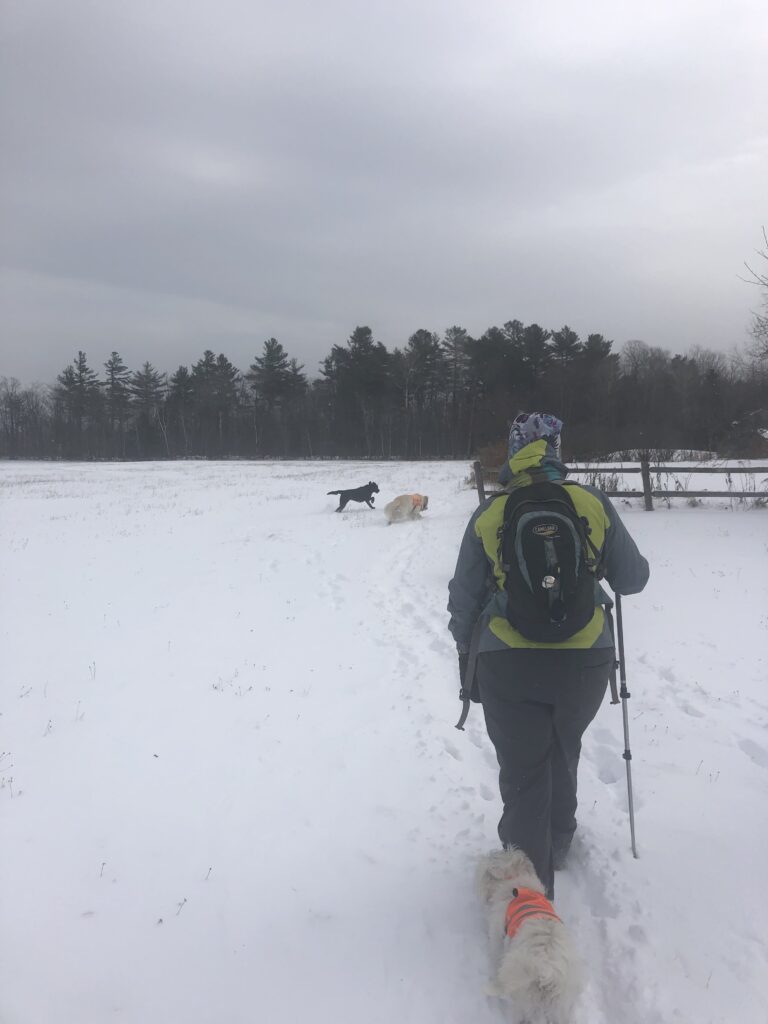 The best thing for me and for the dogs is that we have miles of trails right outside our door. I have a wonderful group of dog walking friends whose dogs love to run with my two and are all well behaved off leash. We have run into a bear in the woods but now we wear loud bear bells and I admit to having bear spray in my back pack but hope I never get that close to one. We have snow on the ground, have done some snowshoeing but mostly hike the trails every day. Then the dogs just sleep peacefully the rest of the day. I am probably happier than I have been in years. We have a project to work on, good friends and our family so life is good. John won't admit it but he is happier than I have seen him for a number of years.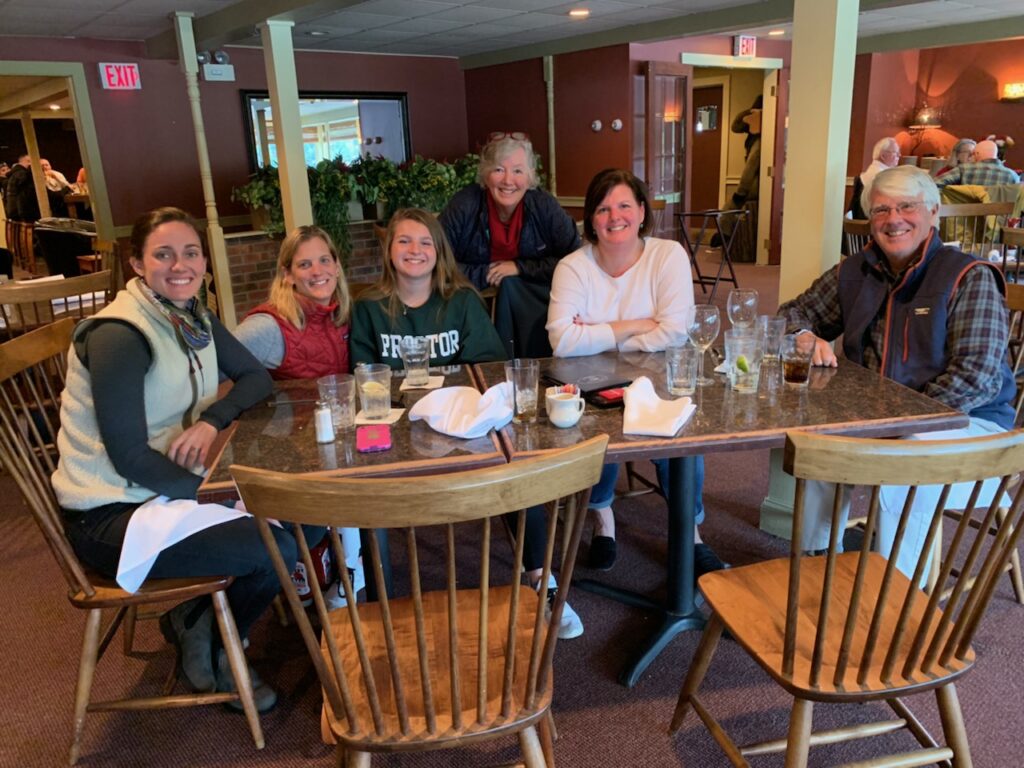 The family will be growing in the new year with the arrival of a new grandchild in the spring to Margot and Hadley. I cannot believe we will have a grand baby to spoil as it has been 14, almost 15 years since we had a baby in the family. We couldn't be more thrilled.
So, January to December, who would have ever guessed this is where we would be but that's what makes life interesting.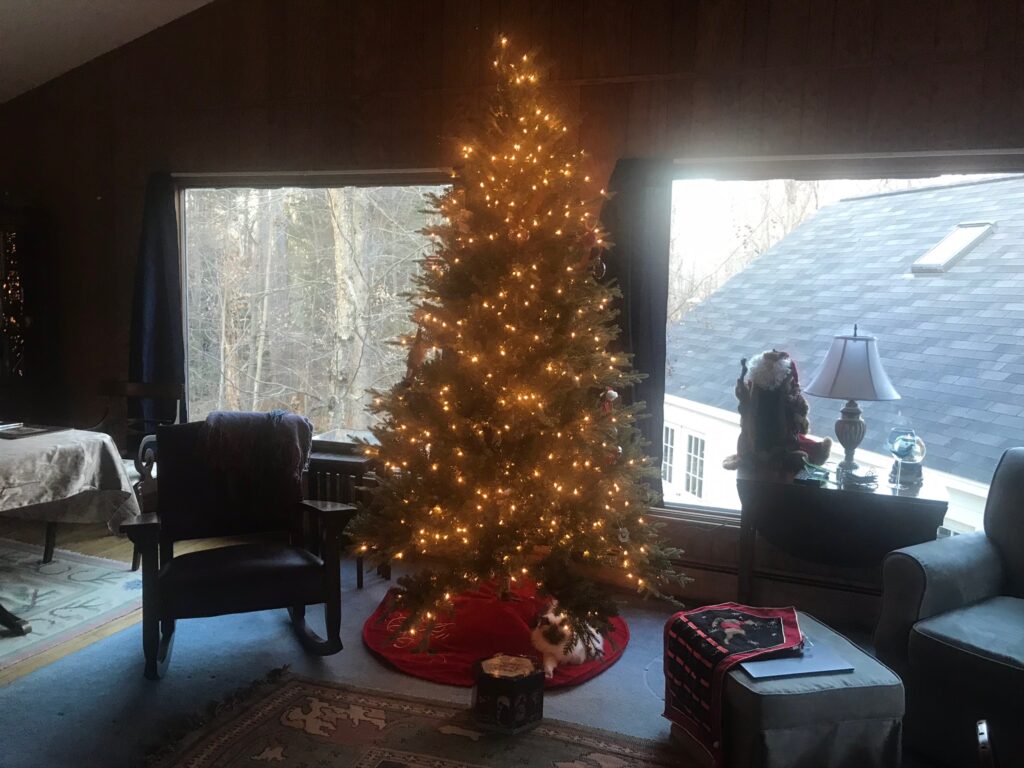 Merry Christmas and
Happy New Year to all