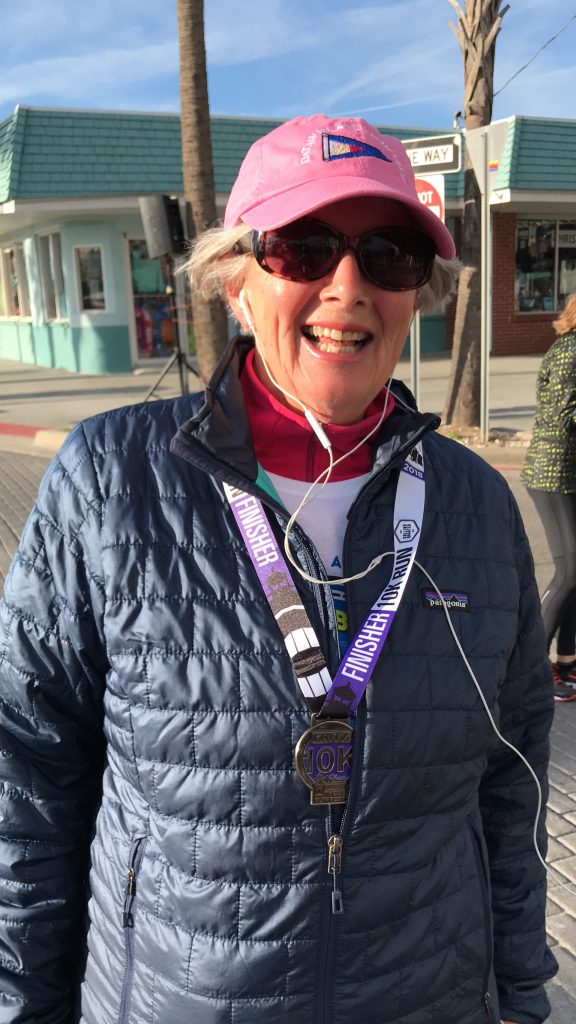 I am new to racing.  Last year a good friend mentioned to me that she thought I would enjoy walking in a three day, three island, 30 mile race.  It was called Locomotion.  It has since changed its name to Pledge the Pink and is part of a breast cancer fundraising drive that is getting bigger every year.  With little more than faith, I signed up for the three day.  I convinced my daughter Katie to sign up with me.  We set about training throughout the summer.  My normal walks were 4 1/2 miles with some pretty good hills.  When I am in Canada.  Since this was to be three days and 30 miles or 10 miles per day, we figured endurance was necessary.  We started walking six, seven and eight miles each time we went out.  I often went with my brother and we did the big hills around my northern home.
What started out as a lark became a passion.  After completing the 3 Day Pledge the Pink, I proceeded to do the Rock & Roll Savannah Half Marathon.  Again, somet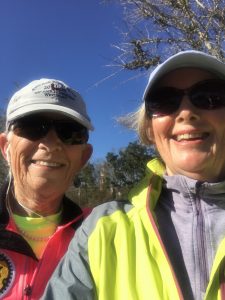 hing I never would have thought possible.  But, it is only a 5K longer than one of the days at the 3 day so I figured I could do it.  After that I participated in the Savannah Bridge Run 10K and that's when I knew I was hooked on racing.  I did the 5k Turkey Trot with my girls in Ashseville and set my best time ever.  2018 started with my first race which was a 5K Fun Run for Habitat for Humanity.  That one I came in fourth place over 117 walkers and set my record of 45.09 for a 5K.  One race was cancelled because of snow.  Yes, snow in South Carolina.  Rare but it did happen.  The most recent run was the Tybee Island 10K.  My best time ever for a 10K at 1 hour and 32 minutes.
I even love my training walks.  Luckily my cohorts like to do these too so we routinely walk 6.2 miles (10k) over the Port Royal Bridge from Publix and back.  It is the closes thing we have to a hill.
Stay tuned for more race updates.  Charleston Bridge is in April.  Can't wait.