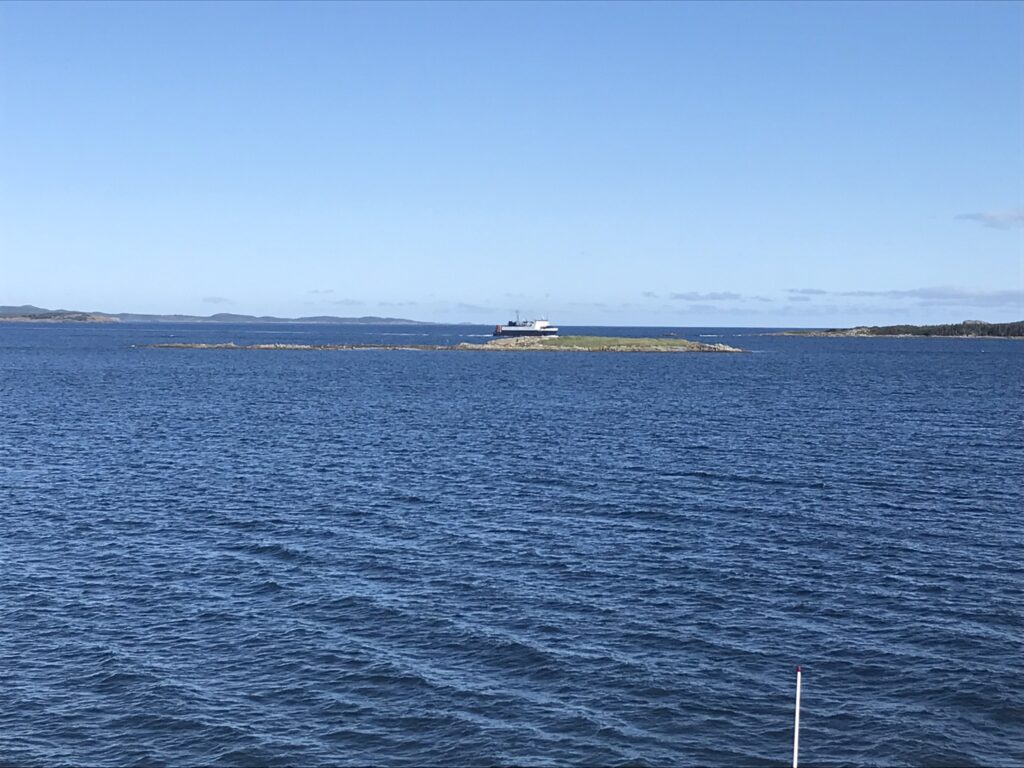 Before I came here a friend who owns an inn near us in North Hatley asked me to tell him what it was that enabled the Fogo Island Inn to be able to charge such an incredible price per 24 hours and demand a 3 night minimum. The whole time I have been here I have been trying to answer that question in my head.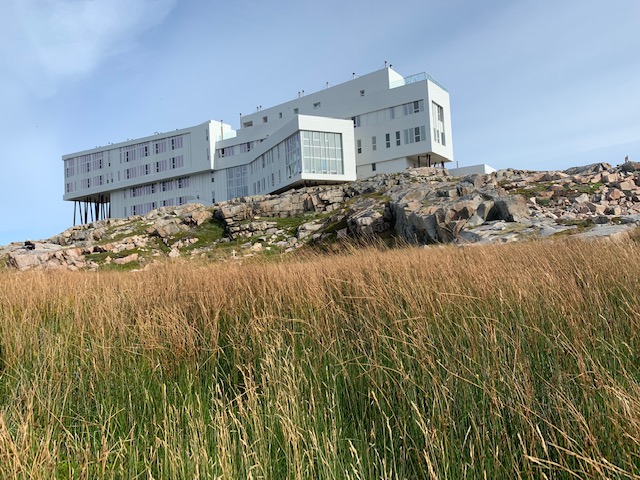 The hotel is an architectural phenomenon. Rising high on the rocks with only 29 rooms (it's a prime number meaning there is always room for more) the inspiration for the design came from the cod storage sheds on the island.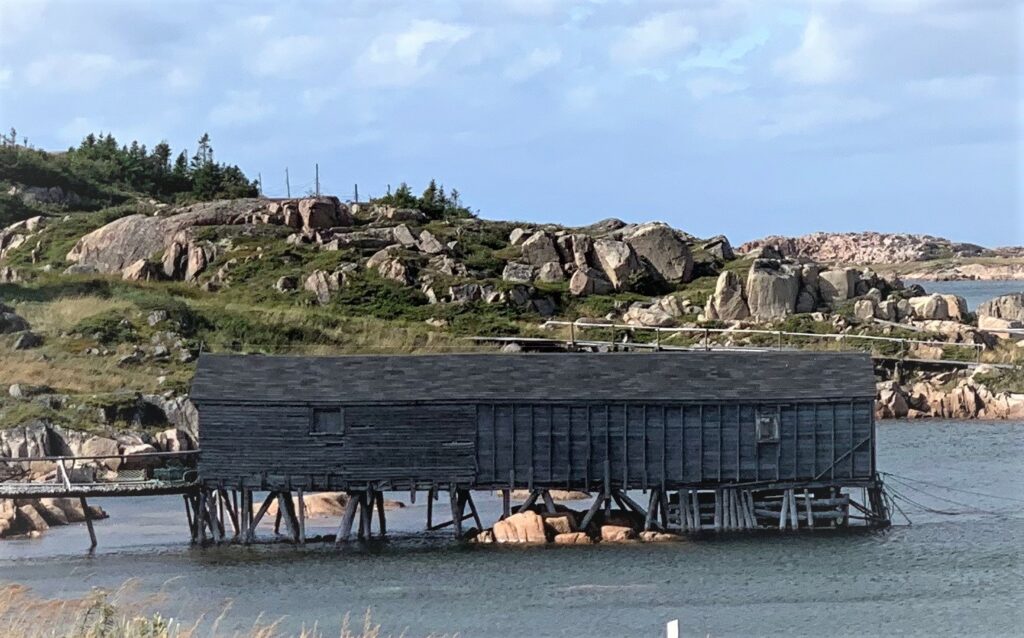 It's not that.  But it's a start.  Who wouldn't want to see this place in person.  The people who work here always know your name from day one.  I was asked my room number by the bar tender and he said thank you Louise.  Surprise.  But it's not that.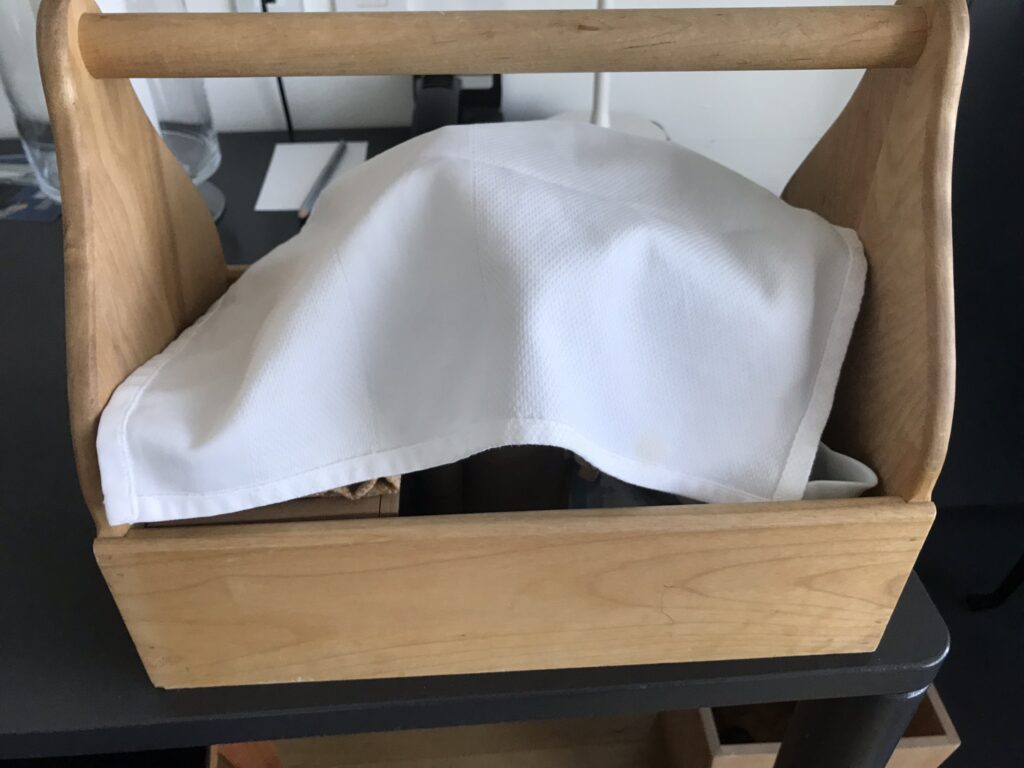 The views of the Atlantic from every room are spectacular to be sure and especially during a hurricane. But no, that's not enough. The food is a mixture of Nordic foods with lots of fish and pickled everything including some pretty weird stuff. It also has its roots in Ireland and England so while it is quite an unusual menu it is rather bland in flavor. So it's not the food. In the morning there is a shoe shine box called a day break box with your choice of coffee or tea, juice and a muffin placed outside your door by 6am. Yours to enjoy whenever you wake up. On arrival there was tea brought to our room and finally, on our last evening, we were able to have a fire in our charming little wood stove. It's not that. The beds are comfortable yes very. The bathroom so modern you need a degree to run the shower and toilet. So, the amenities are top of the line but it's not that.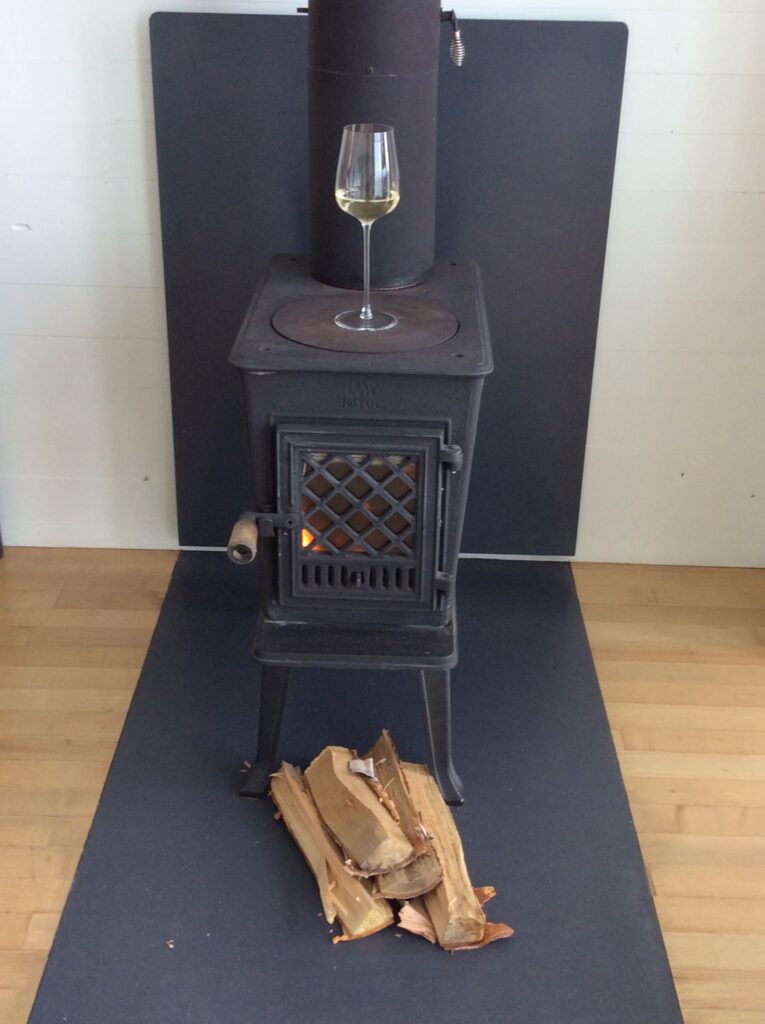 What it is, to me, is the heart and soul of the people of Fogo that is found in the handmade furniture in the rooms and throughout the inn, the handmade quilts made by so many of the ladies on the island, it's the ethos of the place, it's the fact that it is owned by a non-profit called The Shorefast Foundation created by Zeta Cobbs and her brothers who want to make fish out of money. Fogo died when the big fishing companies came in and fished the cod almost to extinction. The Coop started to bring it back but something was needed to keep Fogo alive. All the islanders are part of this project of revitalizing the island. If you want to eat at a local restaurant instead of the Inn, go anywhere you want and charge it to your room. The Inn will pay and the restaurant will love you for it.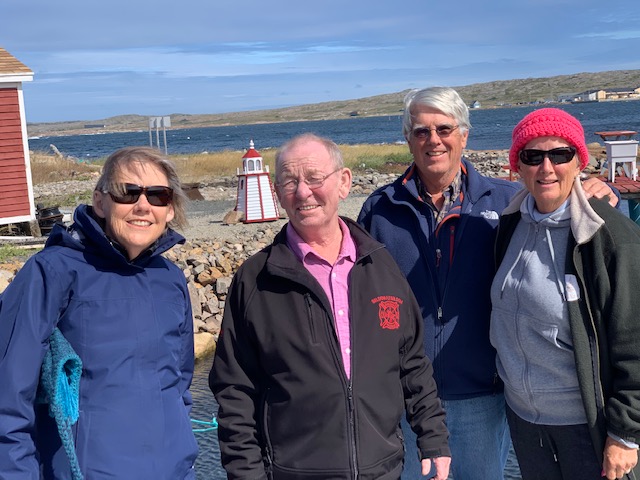 You want to know where your money goes, there is a nutrition label for the Inn that tells you. From their website:
" Fogo Island Inn sits on an island, off an island, at one of the four corners of the Earth. Every one of our 29 one-of-a-kind guest rooms and suites has dramatic floor-to-ceiling windows that open onto the wildest and most powerful ocean on the planet. A stimulating relief from the numbing uniformity of modern times, the award-winning Inn is built on the principles of sustainability and respect for nature and culture. The Inn is a community asset, and 100% of operating surpluses are reinvested into the community to help secure a sustainable and resilient future for Fogo Island, Newfoundland."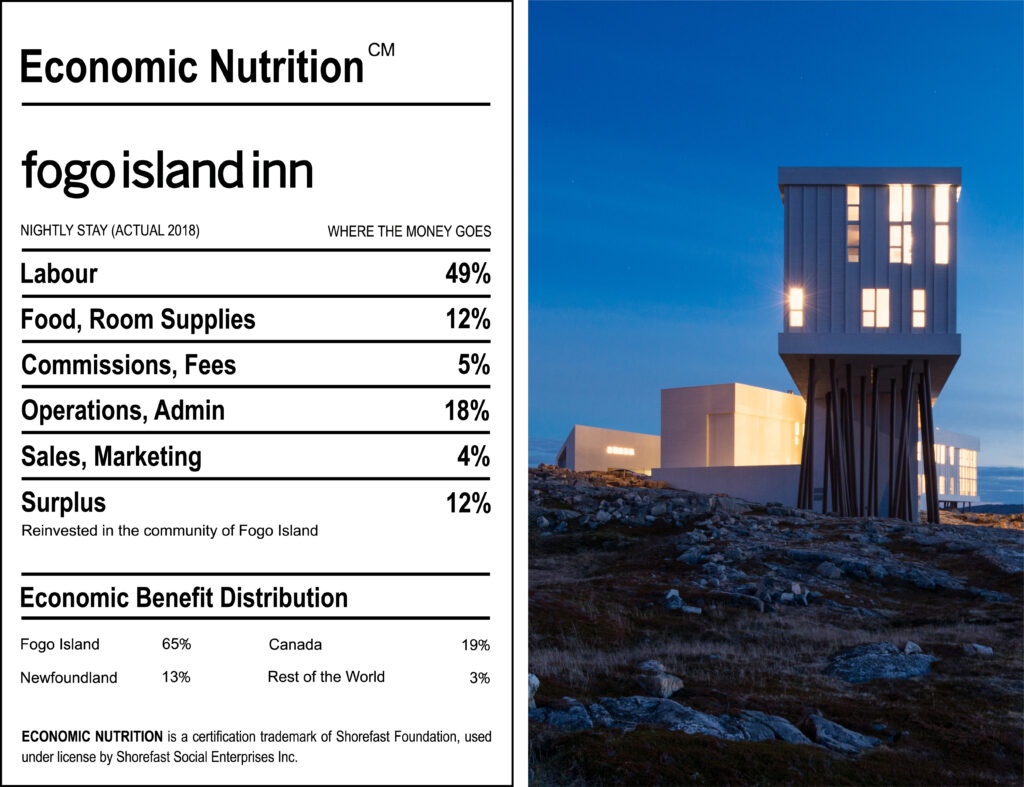 It was this information that made me curious to see what Fogo had to offer.  It is why we came here.  It is NOT just another hotel in the Relais et Chateaux style.  It's a movement.  A lifesaver.  A way of life.  The islanders are so proud of what has been accomplished and the refurbishment of their island.  The reborn houses, furniture building, boat building, quilt and goods making, tours by host families, the stories of recovery.  The total opening of their hearts to welcome us into their world.  We are bringing life to the island along with them just by being here.  That's why they can charge what they do and I think why people come.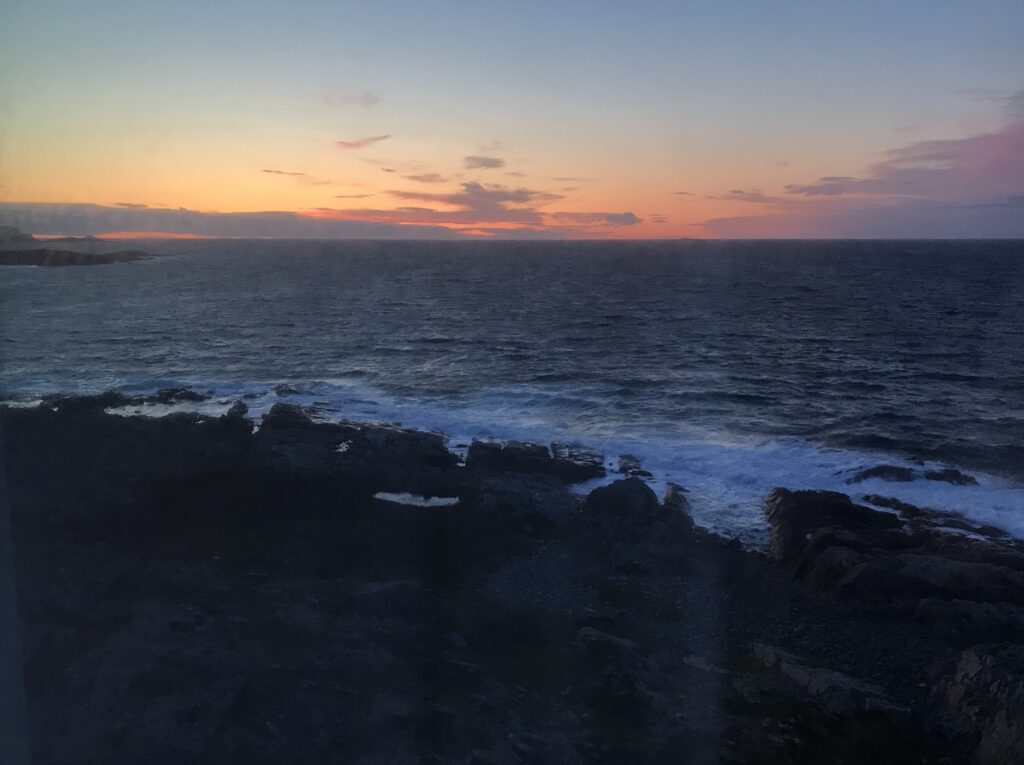 I am definitely leaving a little bit of my heart here with all the wonderful people I have met. They wanted to know about us but were equally happy to share their lives with us. True give and take.