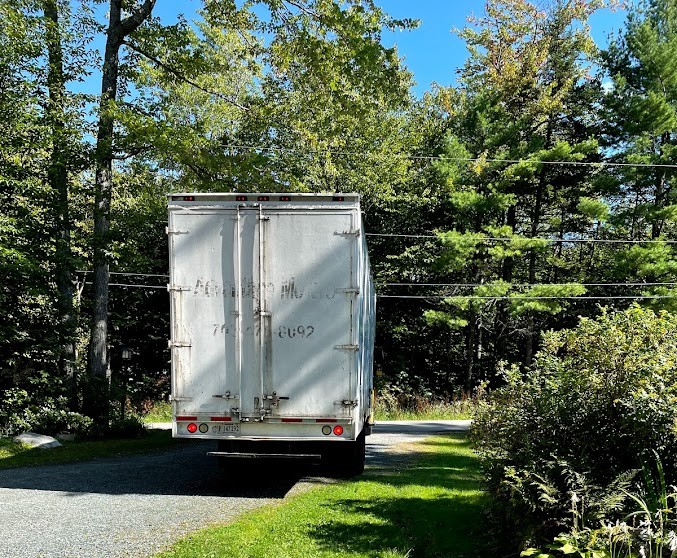 A Big Week at Jenny Lane
Monday dawned bright and early. It was a beautiful day and we are very grateful for that as our moving van from South Carolina arrived with all of our furniture. Many things had been done prior to the arrival to clear out rooms to make space for the new furniture. We were so lucky that our driver and his colleague were willing to move furniture that was already in the house to facilitate the placement of the new pieces. First was Katie's room. Her bed and bureau and mirror were taken apart and moved to the garage to be sold. This made room for her to receive the furniture from our bedroom. Her mattress and box spring went into Libby's room and Libby's mattress and box spring went into the garage to be sold or given away. Once that was accomplished our bedroom furniture was moved from downstairs to Katie's room where it fit very well. The very large living room rug was moved from the living room to our bedroom and since it is almost wall-to-wall we had to be sure that everything was out of our room. The couch in the living room was moved to the bonus room to make way for the new couch and chairs. Once that was accomplished the movers could actually begin to unload the truck. They were super efficient and very cheerful throughout the day. By 3:00pm they were done and on their way and we had the house pretty much set up. Exhausted but really pleased at how things looked.


Tree Work and Clean Up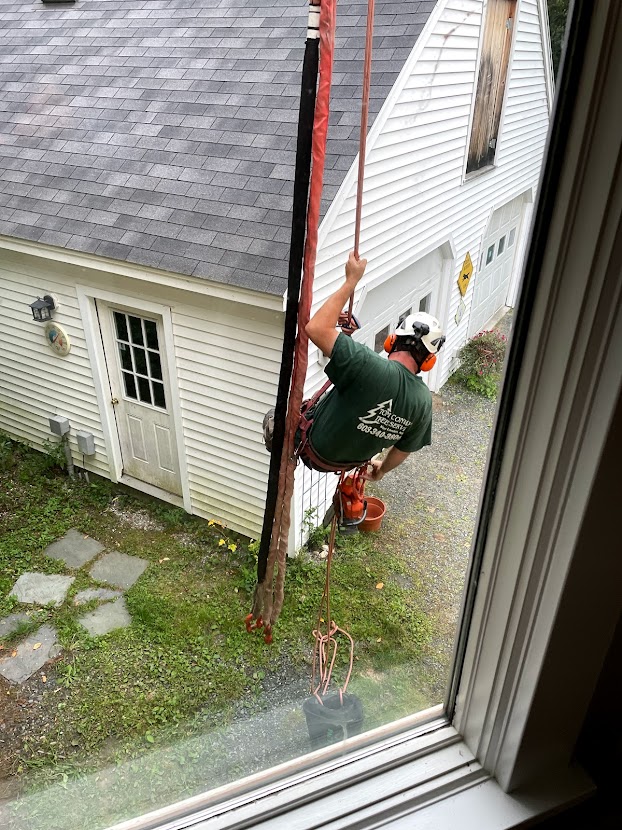 It wasn't enough that we moved our South Carolina household goods into Jenny Lane on Monday but on Wednesday we had major tree work done. On the property we found 7 trees that were diseased and in danger of falling on the house. We haven't done all this work just to have it wiped out by a gigantic tree coming through the roof. I have never seen trees taken down the way they did it here and I thought I had seen everything after Hurricane Matthew. The tree folks arrived with a huge crane and lifted the trees right over the house. First the crane operator lifted one of the tree workers into the tree where he attached a sling to the top of the tree. When that was done, he was lowered to the ground and he cut the tree off at the ground level. Then the crane lifted the tree up and literally over the roof of the house. I held my breath the whole time. There was only one time when I was a little nervous and that was when they were taking down the biggest of the trees and the crane actually bent a little as it lifted the tree up. However, he made it and all was good.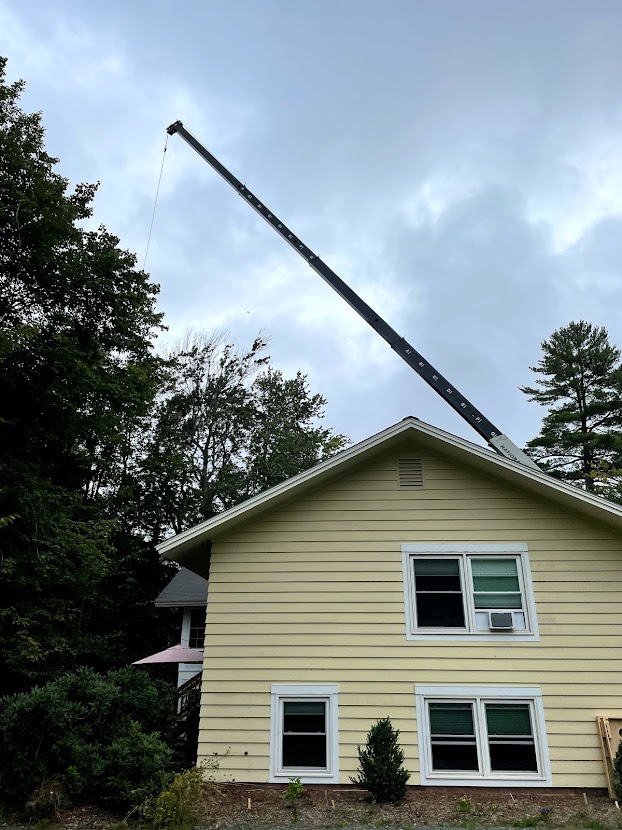 We were able to salvage some of the wood from the trees so once we have a chance to split it we will have some firewood for the winter. John fell going down the stairs on Sunday and wasn't able to do much to help lift things and he certainly won't be splitting wood for awhile but he is getting better. He hurt his shoulder because he landed on it.
Time to Get Out and Enjoy Early Fall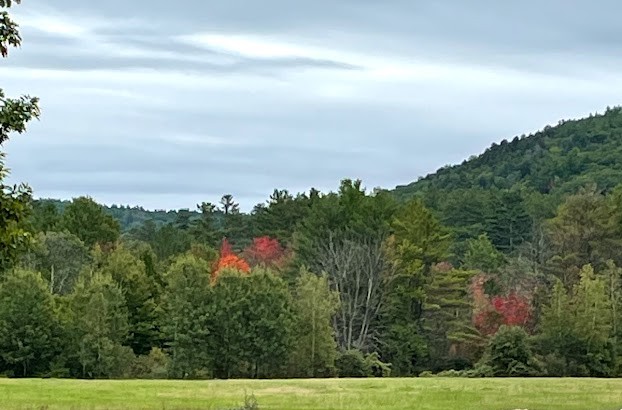 We have had just glorious weather this week and are so very grateful for it. Mostly because we were doing so much around the house and doing those things in a rain storm or otherwise awful weather is not pleasant. We did have one day where some big storms came through but it didn't last long. The dogs and I were able to get out and enjoy the sunshine and the start of the fall colors at least three times this week. I figured with all the moving of furniture and running up and down stairs and the unpacking that the other days we got enough exercise in. The sky has been as blue as I have ever seen it. All of us enjoyed it so much.
Cooking Once Again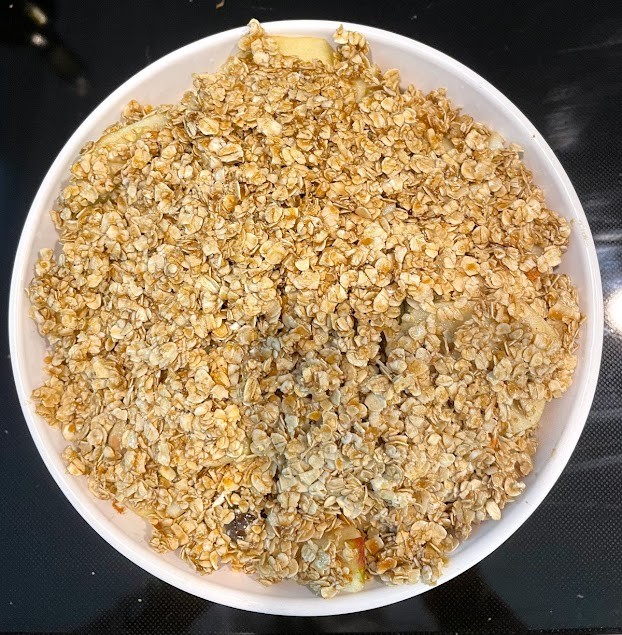 Believe it or not we were able to cook and bake some this week. While I was out watching the men cut the trees (from a safe distance) I noticed some rather good looking apples on one of our apple trees. Last year I tried one and it was awful but these looked much better. I tried one and it was delicious. Later I went out and picked a bunch of the apples and came inside and made applesauce and my mother's apple crisp. It was yummy and pretty much how I remember her making it. I plan to make a gingerbread to go with the applesauce this week. Something about fall brings out that baking tendency.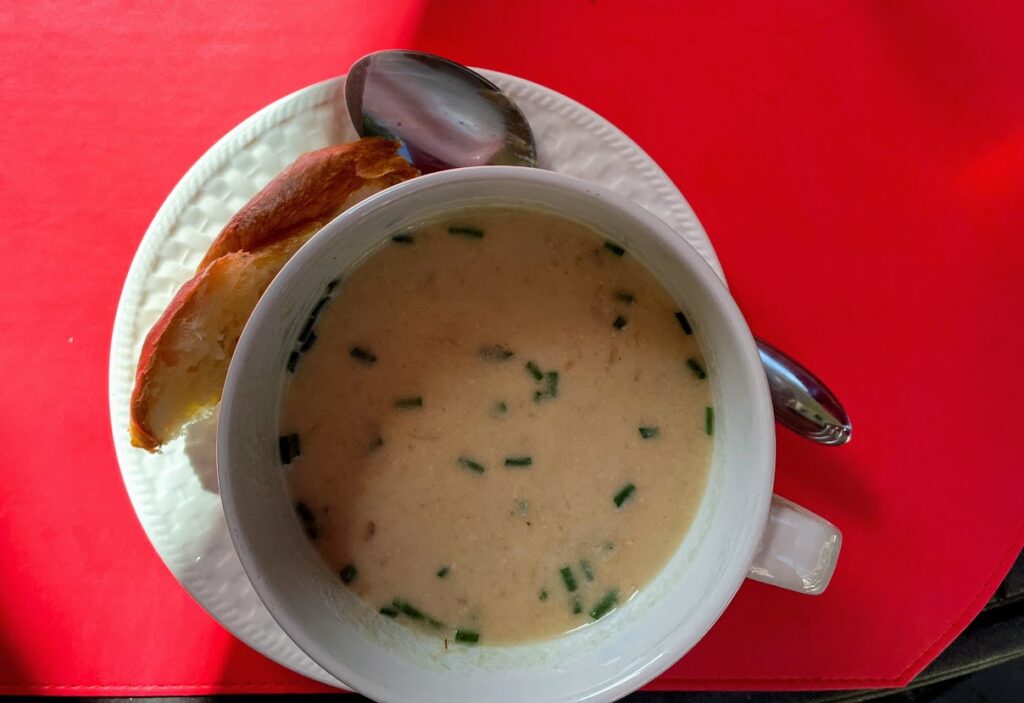 The other thing I experimented with was Leek and Potato soup. When we dug up the onions in the vegetable garden we found that we had also planted leeks. We had quite a few so we harvested them and I said I would make soup. So that's what I did and it was just what we wanted for lunch. We had a nice loaf of French bread with some garlic butter to top it off.
The Recipe is really simple so I will share it with you here. It is from Food Network.

Ingredients:
1 pound leeks, cleaned and dark green sections removed, approximately 4 to 5 medium
3 tablespoons unsalted butter
Heavy pinch kosher salt, plus additional for seasoning
14 ounces, approximately 3 small, Yukon gold potatoes, peeled and diced small
1 quart vegetable broth
1 cup heavy cream
1 cup buttermilk
1/2 teaspoon white pepper
1 tablespoon snipped chives
Directions:

Chop the leeks into small pieces.
In a 6-quart saucepan over medium heat, melt the butter. Add the leeks and a heavy pinch of salt and sweat for 5 minutes. Decrease the heat to medium-low and cook until the leeks are tender, approximately 25 minutes, stirring occasionally.

Add the potatoes and the vegetable broth, increase the heat to medium-high, and bring to a boil. Reduce the heat to low, cover, and gently simmer until the potatoes are soft, approximately 45 minutes.

Turn off the heat and puree the mixture with an immersion blender until smooth. Stir in the heavy cream, buttermilk, and white pepper. Taste and adjust seasoning if desired. Sprinkle with chives and serve immediately, or chill and serve cold.
I leave you with this beautiful photo of sunflowers in the fields where we walk almost every day.