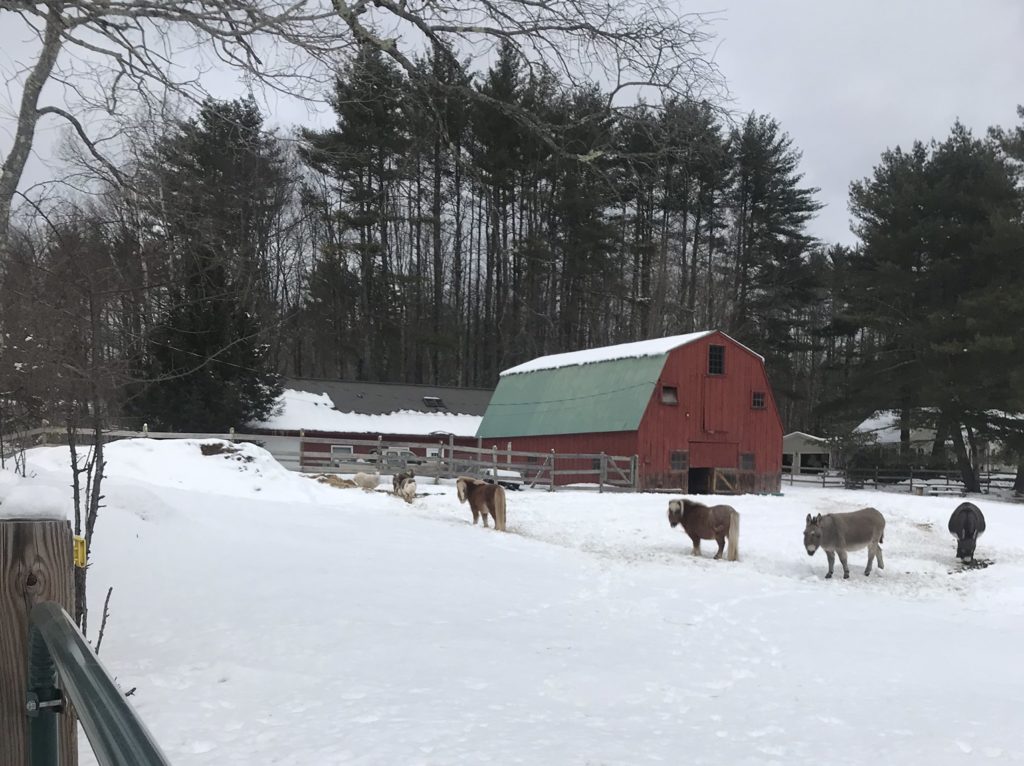 A week of travel has come to an end and I am home for a little while. It seems as if I have been on the road non-stop for months. Well it has been since well before Christmas and I have only been home in South Carolina for one week since the beginning of December. I managed to leave New Hampshire before the "big" storm arrived and got back without any problems. It was snowy while I was there which I enjoyed but I am happy to be back home.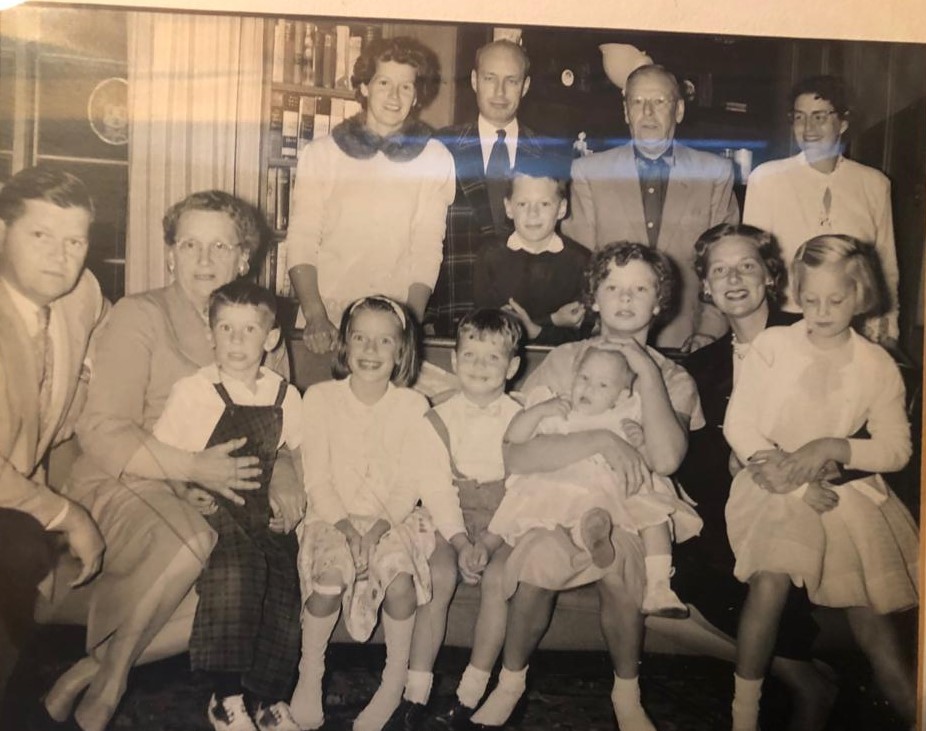 It's January and to me it seems as if someone always picks this month to die. True enough, my father's baby sister, Ann, died this week after a series of falls. She was 94 years young and lived a wonderful, full, life. Her legacy continues in her wonderful family of six children and many, many grandchildren, great-grandchildren and even a couple of great-great-grandchildren. It was through her that my mother met my father over 70 years ago. They were room mates at school. I extend my deepest sympathy to her family and all my cousins.
Walking in a Winter Wonderland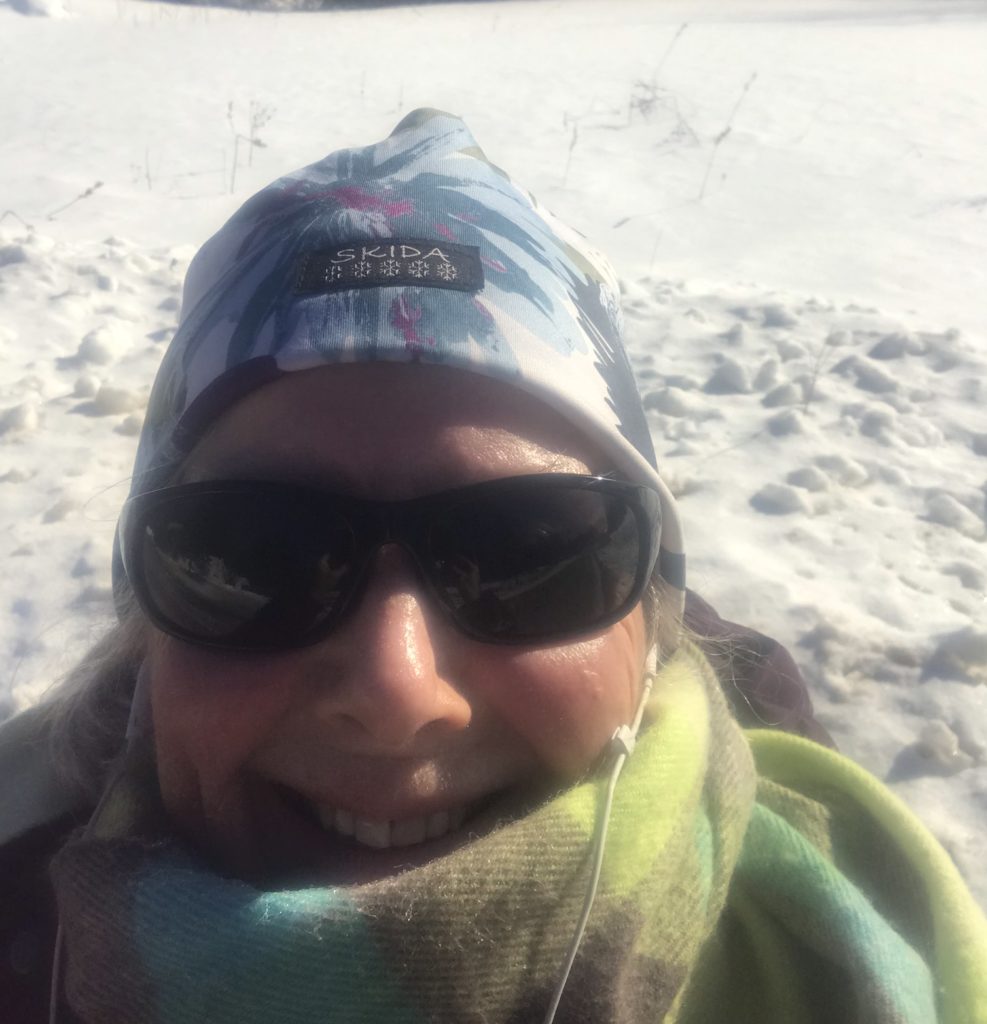 It was wonderful to be able to get out and walk a few days while I was up in New Hampshire. Luckily I picked the days that it was sunny so it didn't look like it was as cold as it was. We had a few mornings where it was below 0, -2 or -4 and that was not the windchill. I would wait until about 10:30 and then put on everything that I owned and got out there and walked as fast as I could for about an hour. It was the nice hot bath that I had when I got home that really motivated me to get out there. It is so much easier to walk here in South Carolina. Not just because there is no ice or snow on the roads but also you don't need to wear boots. My walking boots are great but they are not very flexible which means I use the muscles in a different way. Thus I found I was a little sore after my walks.
Makeup???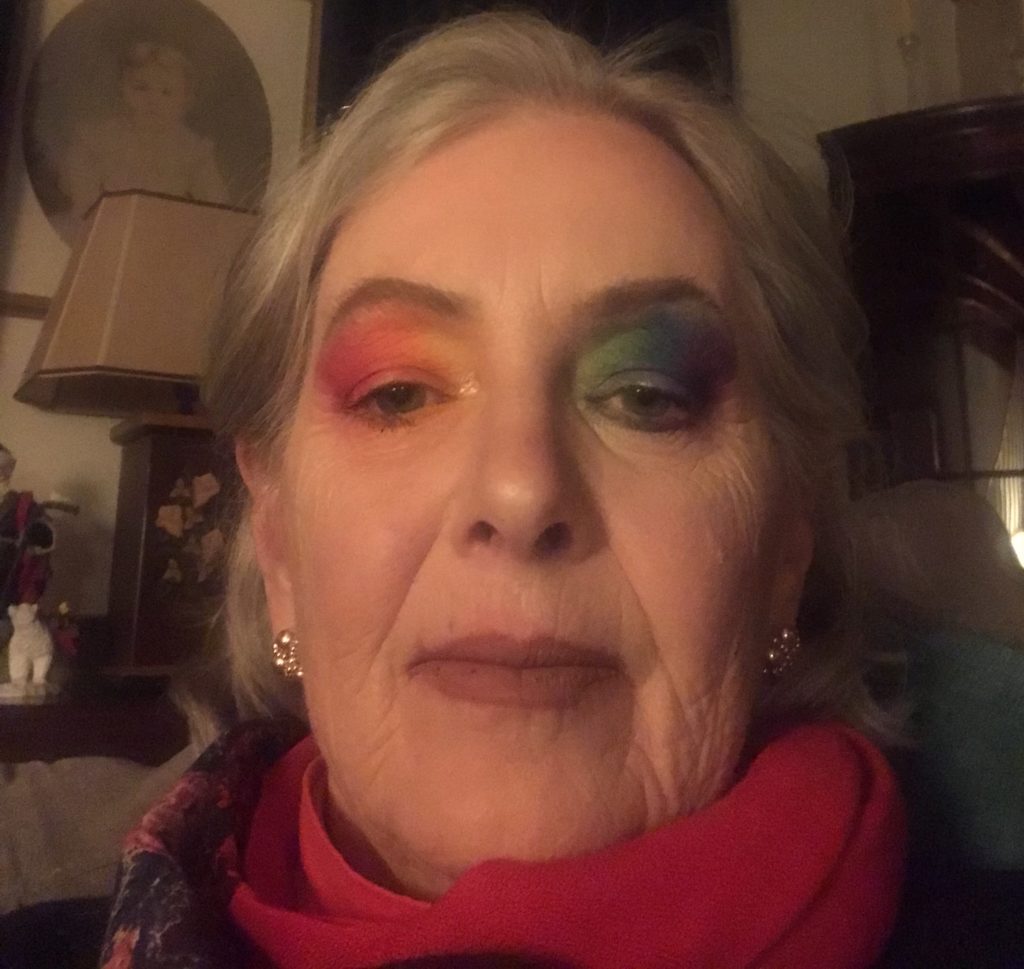 My grand daughter is quite talented with a makeup palette so I told her to give it a go and create something for me. Not necessarily to wear outside the house but something fun. She spent about an hour and half carefully designing this look. She was patient and explained what she was doing with her thousands of brushes and her color palette. We had a lot of fun together and I must say I was impressed with the end result. Not a look I will try to duplicate but it was a fun exercise.
Update on the Blue Zones Reset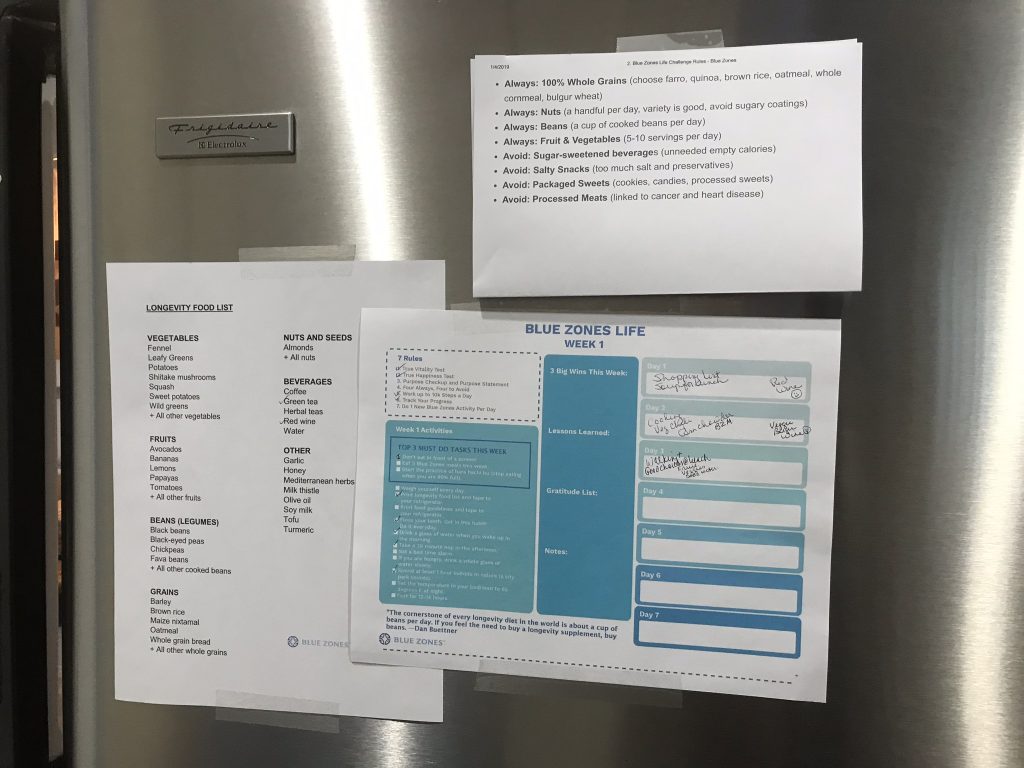 Once again being away from home had its challenges. Since I was only cooking for myself and for Libby, I tried to plan meals that were simple but would be ready for her when she got home from school. I also wanted food that I could eat happily. When I first arrived I made a big batch of my favorite vegetable soup and that certainly took care of me for my lunches. The most successful meal, from my perspective, was the meat loaf I made for her one night. She went back for seconds and I could tell she loved it. It was a recipe that my mother used to make and no it wasn't probably Blue Zones approved because of the meat but the joy we took in eating together at the table was definitely in the reset. I'm now into Week 3 and while not 100% I am finding this less of a chore to cope with than some things I have tried. I'm still being good about eating at the table and not trying to do something else while I eat. Eating lots more vegetable based foods, experimented with veggie burgers (I like them) and continue to eat fruits, minimize dairy (only plain Greek Yogurt) and bread. Generally I have more energy and am feeling pretty good. Still have work to do.
I am planning to join the Blue Zones Meal Planner program just because I am curious about what it will provide. Plus I am always looking for more recipes to try.
Recipe For You to Try
Having just read a lot about the health benefits of mushrooms, and discovering they are packed full of vitamin D along with other minerals such as selenium, glutathione and an amino acid ergo (ergothioneine) all of which are anti-oxidants and promote healthy ageing. I decided to look for a recipe that included mushrooms. This one is for Pesto-Stuffed Portobello Mushrooms which would make a great appetizer. Enjoy!
INGREDIENTS
12 baby Portobello mushrooms
¼ tsp garlic powder
¼ tsp onion powder
1 tsp salt
1 T soy sauce (liquid aminos for Gluten-free recipe)
1 T lime juice
2 T balsamic vinegar
water to dilute marinade
red pepper flakes to taste
2 cups fresh spinach
7 T olive oil (4 T to cook spinach, 3 T for pesto)
1 medium shallot
8 cloves garlic (4 to cook with spinach, 4 to process in pesto)
½ cup walnuts
1 cup fresh basil
½ cup fresh parsley
Parmesan cheese (optional)
DIRECTIONS
Preheat the oven to 375°F.
Clean & trim the mushrooms, removing the stalk and gills, and place cap-down in a bowl. Using a toothpick, poke holes into the mushroom caps' "meat" for the marinade to settle in.
Mix garlic powder, onion powder, salt, soy sauce, lime juice, balsamic vinegar and a little water. Pour marinade evenly over the mushrooms and top with red pepper flakes. Let sit while preparing the filling.
Pour 4 T olive oil in a pan set at medium heat. Add minced garlic and sliced shallot – coat in oil. Add spinach to the mix and wilt, stirring constantly. We're going to continue stirring until the spinach looks bright green and glistening, without being soggy. Remove from heat and set aside to cool.
For the pesto, blend walnuts, fresh basil, parsley, garlic and olive oil in a food processor/blender into a spreadable paste (cheese-eaters can blend some Parmesan cheese into the mix as well).
Drain any leftover marinade from the mushrooms. Pack the spinach mix into the bottom of each mushroom, topping with pesto (garnishing with Parmesan cheese, if desired).
Bake for 20 minutes and serve warm or room temperature.