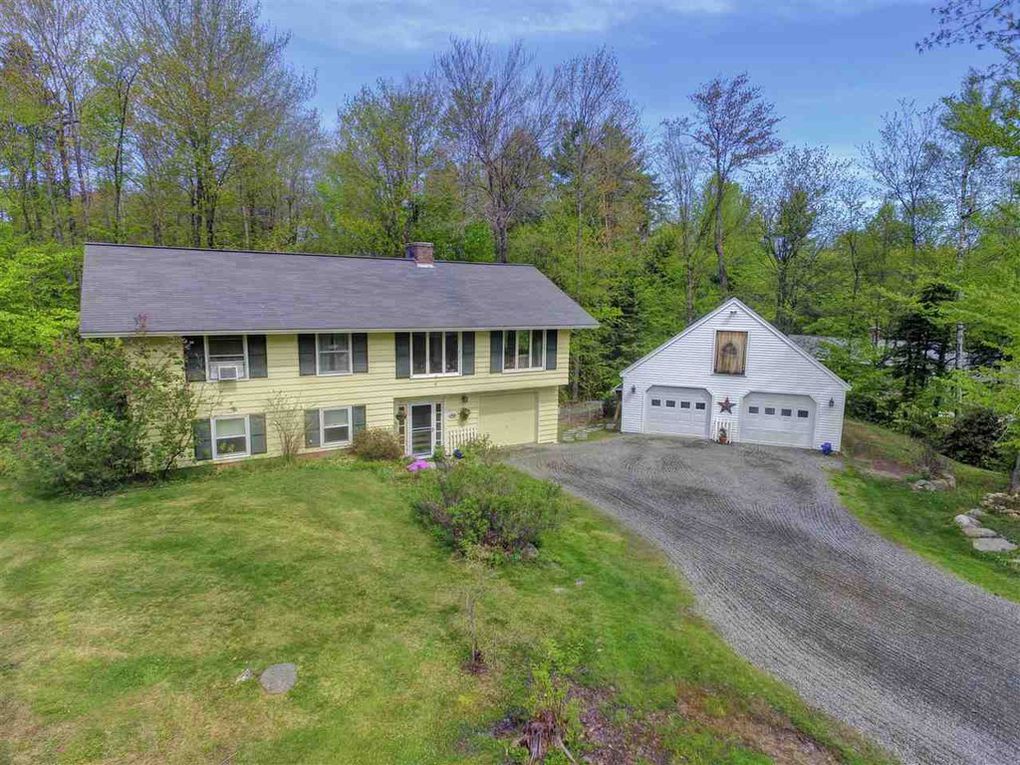 Well, not just me. Rather Us! A change is coming and we are ready for it. We have bought a house (fingers crossed) in New London, New Hampshire and will be moving there in October. Our house in Canada is rented to dear friends who are building a house that won't be ready until the spring. Magically, our tenant in South Carolina, who has been with us for the past three summers, found herself without a place to go at the last minute and will now stay in our house for at least a year. We are so blessed that things worked out the way they have so far. More adventure awaits.
The area was home for us for many years and we know it well. Four years ago we did something similar when our grandson started school at Proctor Academy. We were able to be there to help with grandchild support until we were not needed quite so much. Now our grand daughter is headed to Proctor and the grandson is off at college and we are needed again. When I say this is an HGTV special, I mean it. We are excited about the challenge of fixing up a house that needs a lot of love and we need the activity. There is wonderful walking in the area which I am very happy about. Also some great hikes. Not so sure about the winter weather but it's not as if we haven't lived it before. We will hope to get away for a little bit of time in the spring. Stay tuned.
Grandson Made it to Tennessee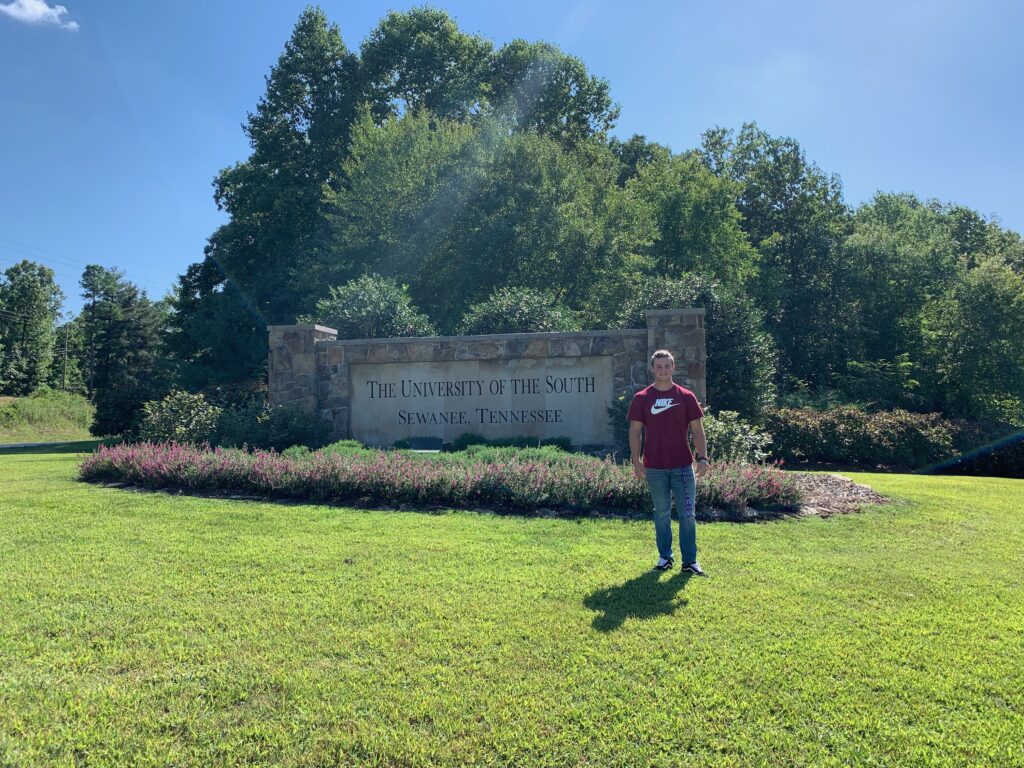 Mum Katie and son Jack took off a week ago to head to the University of the South in Sewanee, TN. The trip started late in the day on the first day with their arrival in Maryland around midnight. The next day they headed to Asheville where they made a stop to see the aunts before heading to the college on the third day. He was happily ensconced there and couldn't wait to get started on his college career. Mum cried all the way home. Well, who wouldn't. I remember driving down the New Jersey Turnpike many years ago when Kate went off to college and I cried all the way down the highway. You are excited for your child, you are happy for their success, you have a void where that child was but it will be filled with the wonderful adult they become. Wishing you all the very best Jack, can't wait to hear about your adventures.
Wonderful Hill Walks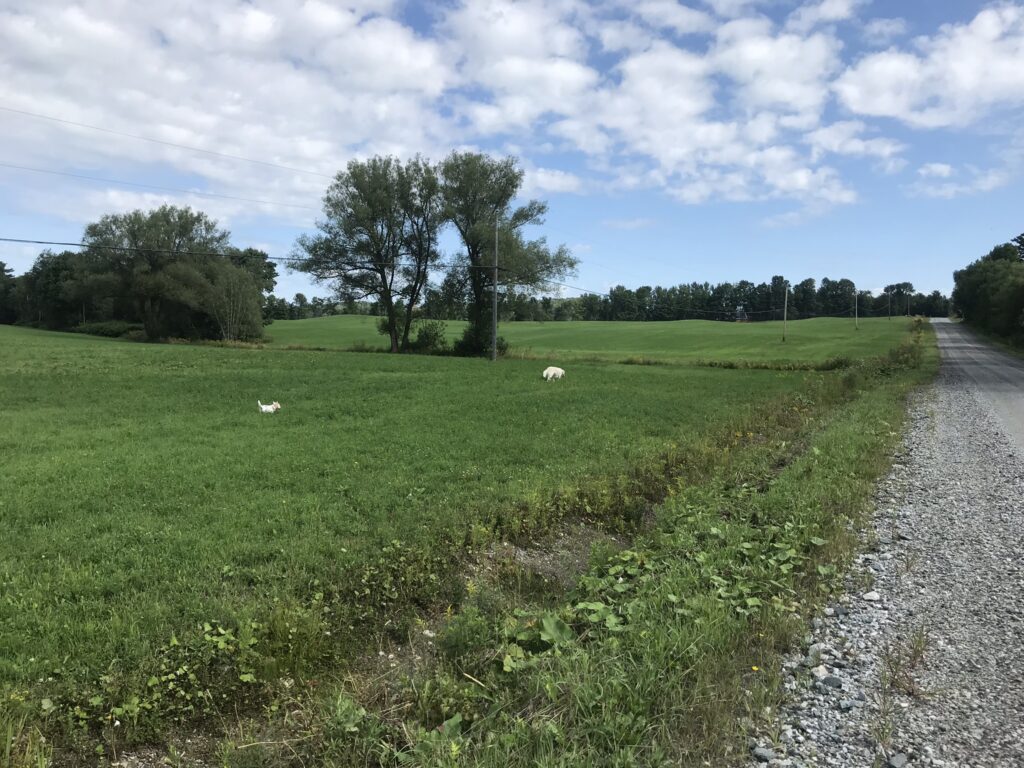 In and around all the travel bits I was able to get out and do some good walks this past week. The highlight was a three hour hike with my brother and the dogs that took us not only in the hills but also into the woods. One thing we noticed about my two dogs is that when we leave the roads and get into the woods, Wyke, the golden, just comes alive. He runs and sniffs and generally acts like a puppy running through the trees. He just loves the woods. Of course Bean has to keep up and the two of them are really quite funny. Bean will run under a log that she knows Wyke can't get under, teasing him and making him run around to the other side to catch her. My heart is full when I see them play like that. We also had a meet-up with our friend Millie the other golden who has been sidelined with an infection but is now on the mend. The dogs loved getting together and running through the paths and woods. In addition, we did a shortish walk in New Hampshire of about 3 1/2 miles that just got us out but wasn't much of a challenge. So happy to be able to get out and stretch our legs after being in the car.
Challenge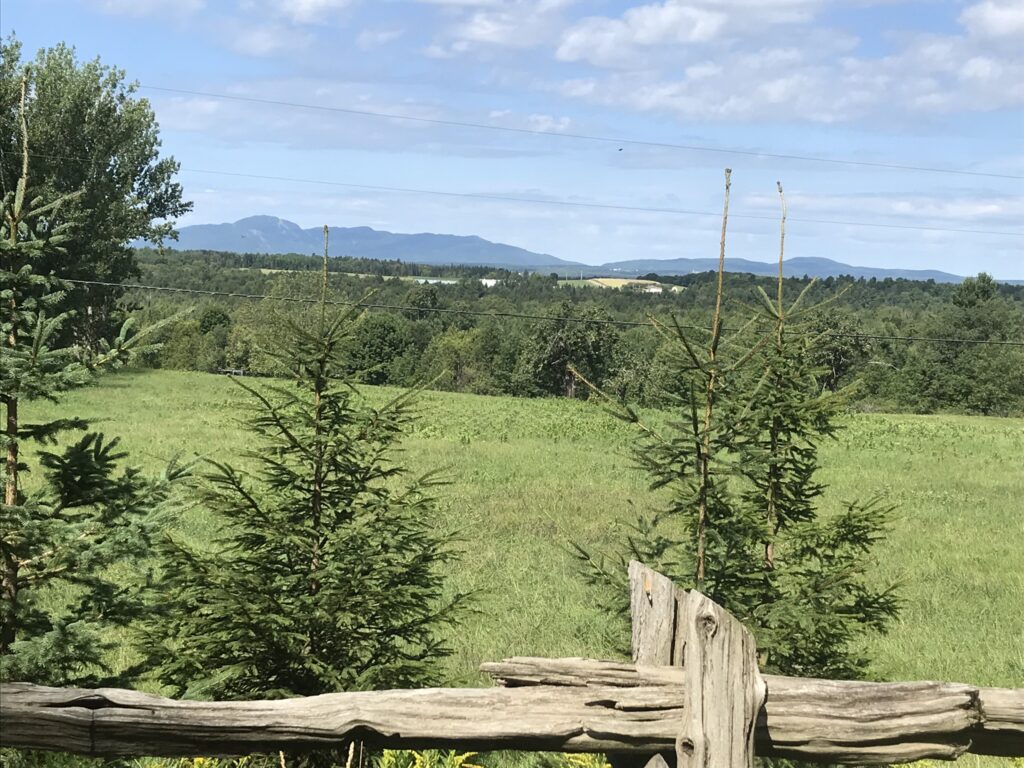 My big challenge over the next few weeks is to relax and enjoy life. We are working hard to put the house together for our friends to move into in October but there is also a need to enjoy the time we have here on the porch or walking or visiting with friends. We are off on two trips, one to California for a family wedding and then 48 hours later we leave on our 50th Anniversary trip to Newfoundland and Labrador with our good friends Jack & Genie Wilmer. We will be gone until the middle of September and upon our return we will actually have to do some moving, seriously moving. One day at a time has to be my mantra for the next few months. Interestingly enough I haven't felt so much alive in a long time. My Blue Zones friends all say you must have a Purpose in your life, a reason to get up in the morning, and believe me, we do!!
Food for Thought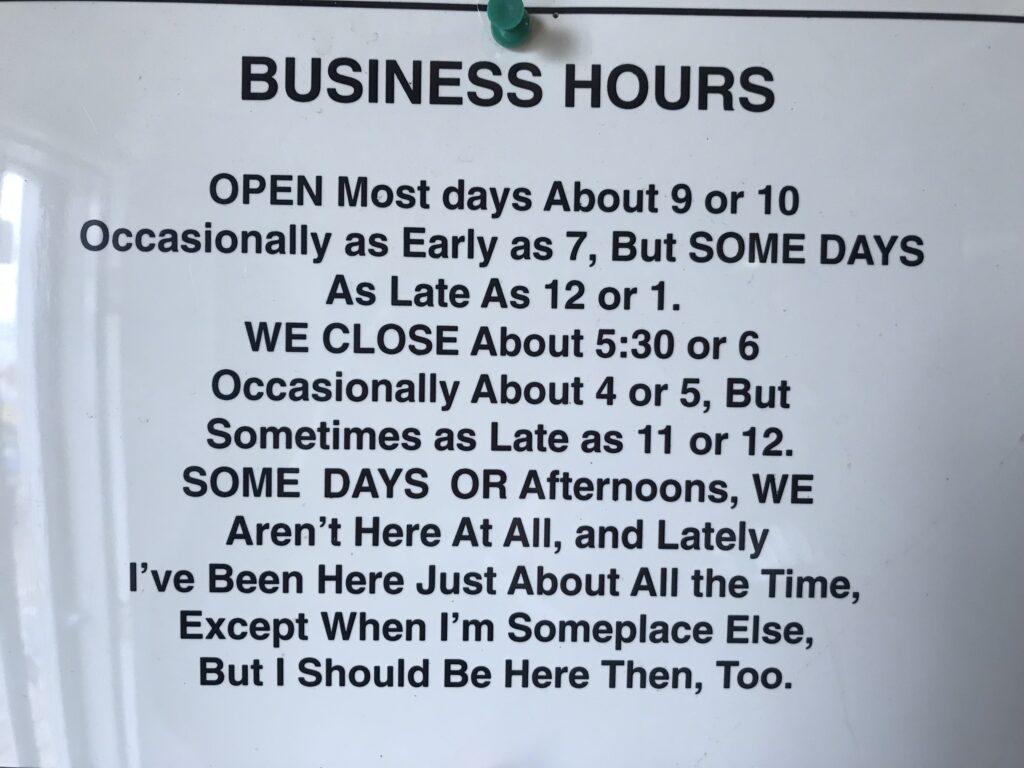 It is risky to be on the move all the time, eating meals in different restaurants and not having a regular routine. A mini-goal is to see how well I can manage eating healthy foods, getting in the walking and outdoor time, do some sight-seeing and driving in a car and then moving and staying grounded and happy and not get sick. Right now I feel healthy although sleeping is somewhat problematic. Waking up in the middle of the night and not being able to turn off my brain is an issue. Of course, as my husband says, when you go to bed at 9:30 and sleep to 4:00 you have already had 6 1/2 hours of sleep!!! So last night I went to sleep at 10:30 and slept til 5:45 which sounds better. However, I actually went back to sleep until 7:00am which is a big improvement.
Recipe for You – Adventist Brown Rice Salad from Blue Zones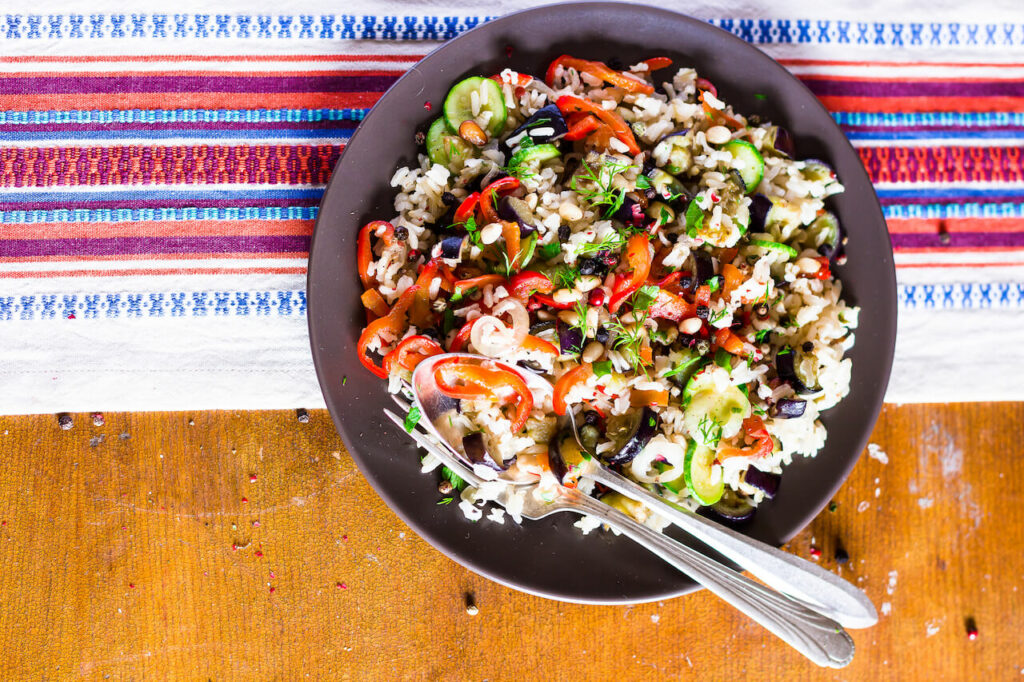 INGREDIENTS
⅛ teaspoon turmeric
¼ teaspoon salt
1 tablespoon lemon juice
2 teaspoons olive oil
2 Persian cucumbers, sliced or diced
½ red bell pepper, cored and sliced or diced
3 black pitted olives, diced
2 teaspoons pine nuts (can substitute other chopped nuts)
1 tablespoon fresh parsley, minced
1 cup cooked brown rice
DIRECTIONS
In a small bowl, whisk together turmeric, salt, lemon juice, and olive oil.
In a large bowl, mix dressing with all other ingredients except for rice.
Add rice and toss to combine well.
If needed (if using new rice), chill in refrigerator for 1-2 hours before serving.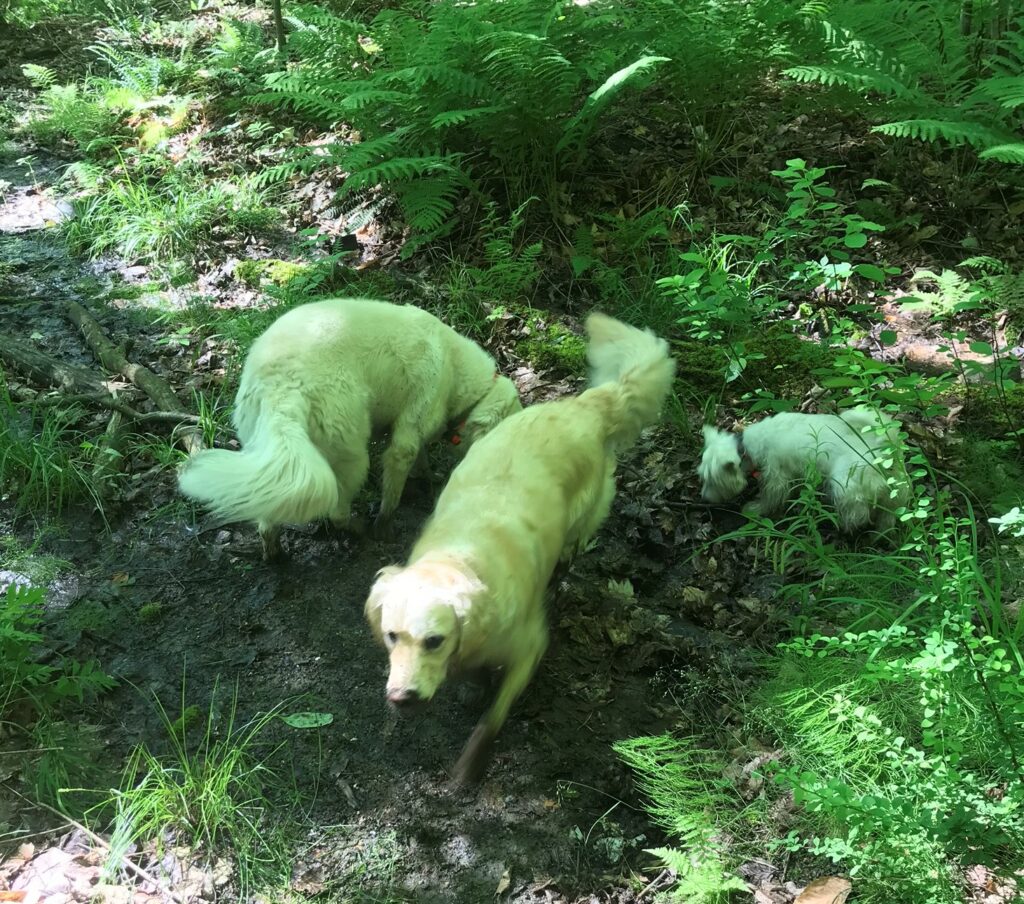 Have a wonderful week with love from Louise, Wyke, Bean and Millie