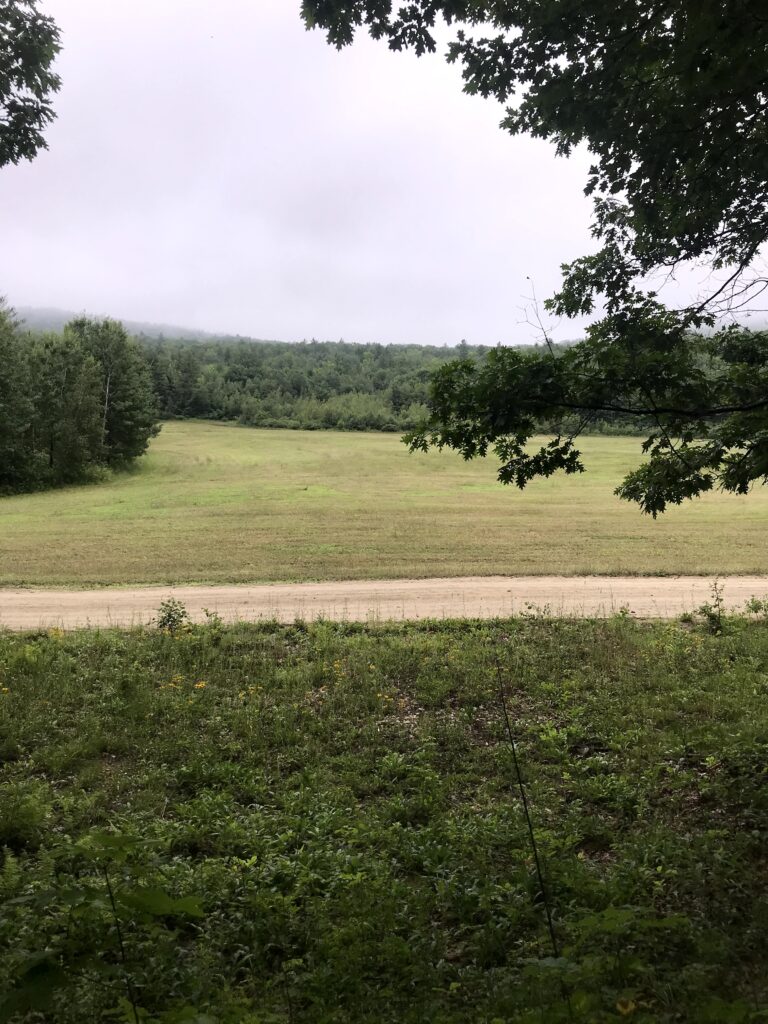 We have had a lot of rain this past week and over the weekend. I have jumped right in to reading in a way that I have not done is many years. Nothing heavy, just easy beach reads. Today I finished my sixth book. It is a wonderful way to run away to the sunshine in some other part of the world. I have always been a big reader who loves to sit down and read a book in its entirety in one sitting. It is somewhat similar to watching a movie or in this day and age Netflix. However, I still prefer a really good escapism book. What else to do on a rainy day?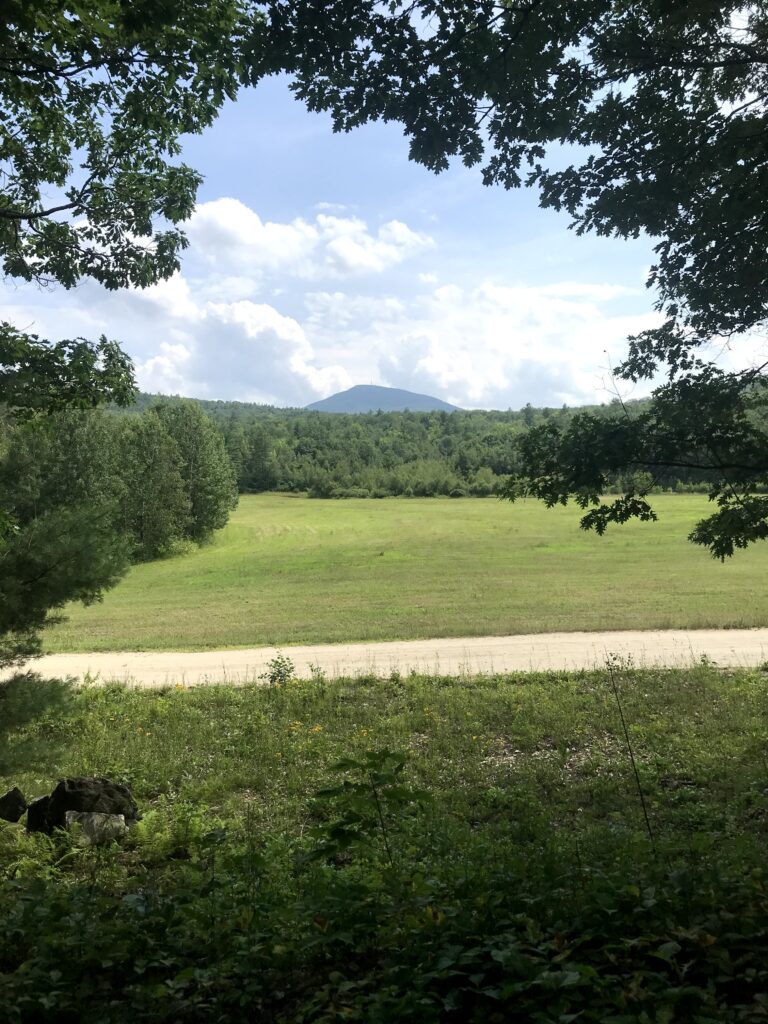 Somehow the dogs and I managed to get in three days of good long walks. We found a few hours when the rain stopped. I can't say the sun came out because it didn't really but we got out there anyway. It was quite warm so we managed to get in quite a few good swims. Even little Bean was happy to jump in and retrieve a stick. One day I even waded into the water with them. Didn't swim but I did enjoy the cooling water. It is very high thanks to all the rain but we still managed to enjoy it.
Update on Jenny Lane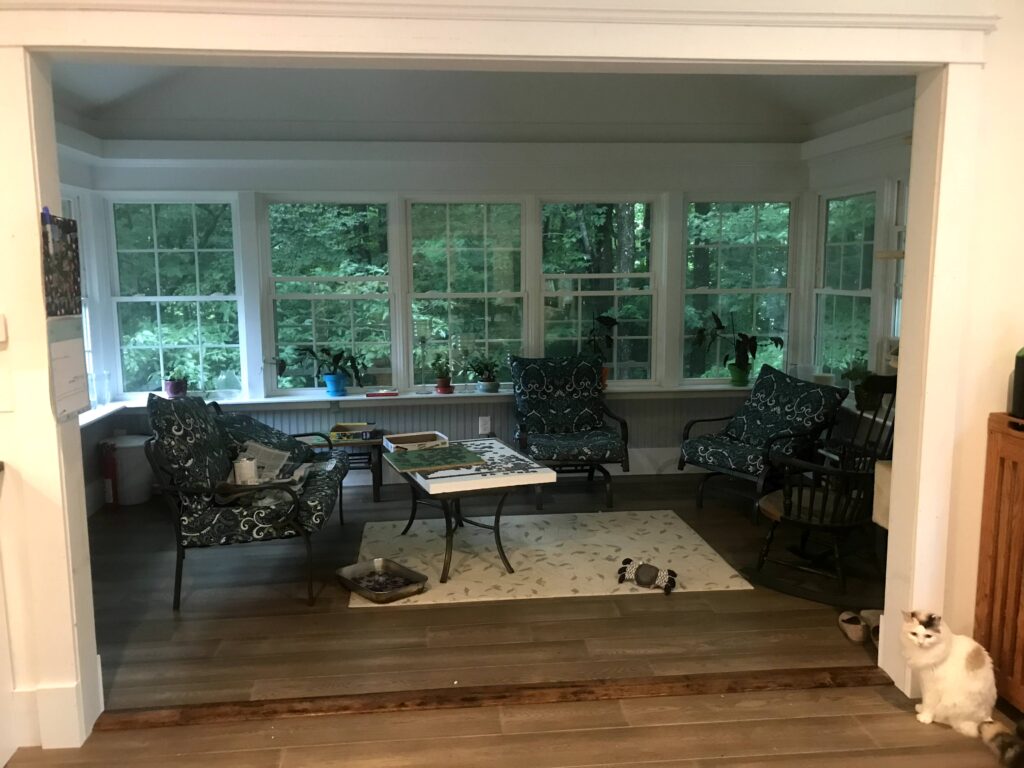 We are at an interesting point in the renovation. Even though we are not done with all the big stuff yet we have to get some of the finish work done before we can move on. We have a lot of trim in the house that needs to be completed. This week's project was the trim around the doorways in the hall and the big doorway from the living room into the sun room. Since all the trim is custom it takes a long time to put it up and to make sure it looks right. What follows after the trim is installed is that it needs to be painted and since it was pretty rainy this weekend the trim got painted, at least in the big room. The transition from the living room to the sun room was installed this week too. It looks so much better than the 2×4 that we kept tripping over and Edie got stuck on when trying to push her carriage around the house. The sun room is the perfect room for the jig saw puzzles. I am stuck on this one. Maybe someone will help me at some point.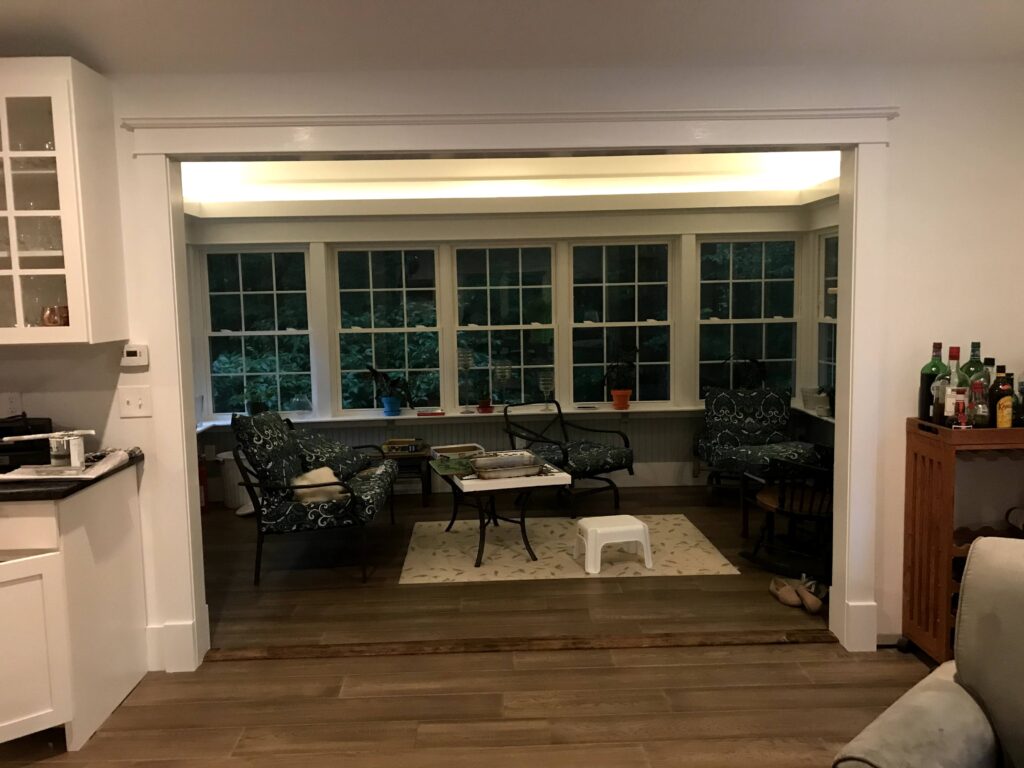 Some Family Travels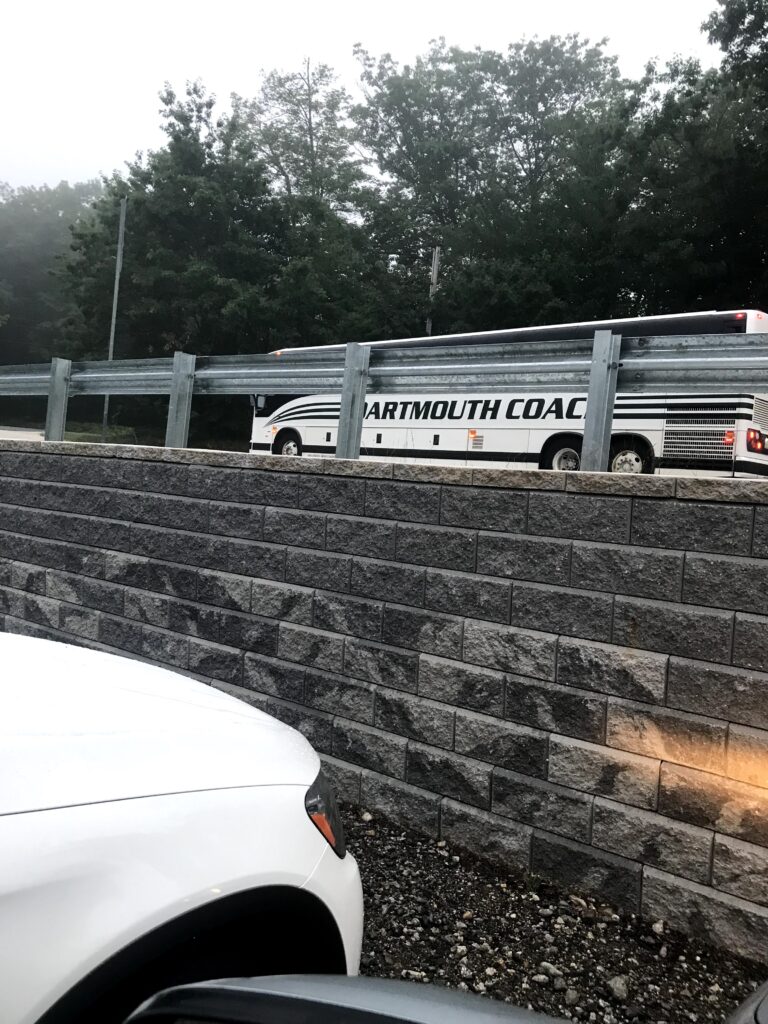 One of my jobs this week was to get Katie to the airport, fairly early in the morning to catch her flight to Denver for her convention. They are finally back to doing an in-person convention which is requiring all sorts of logistics. We got up pretty early and drove to the airport an hour away in Manchester for her 9am flight. It was nothing compared to the next day when I got up at 4:30am to take Jack to the bus to go to Logan to then fly to Denver to work on the crew that assembles the exhibit floor at Katie's convention in Denver. Who knew I could get up early two days in a row and get up really almost before dawn. Crazy!!! The house is very quiet without them both. They are gone for 10 days. Libby is working and also seeing some of her friends again which is working towards normal.
Baking And Cooking This Week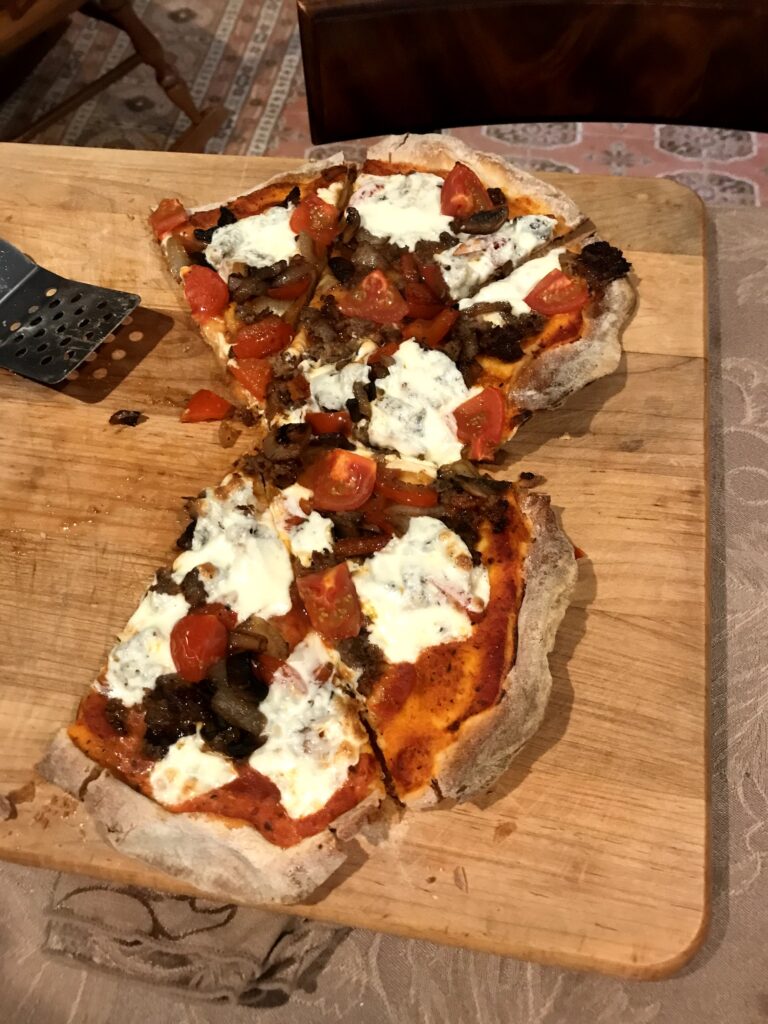 We have a tradition here that on Sunday evenings we have homemade pizza. I do not think we have missed more than a handful of Sundays without pizza in the almost two years we have lived in Jenny Lane. Libby is the pizza dough expert and also the pizza creator. Tonight's was no exception. I cannot give you a recipe but she makes the dough from scratch and cooks all the components and puts it together and what comes out on the pizza peal is delicious. Tonight's was more traditional but we have had some really special ones designed by Libby and her mother.
King Arthur Blueberry Muffins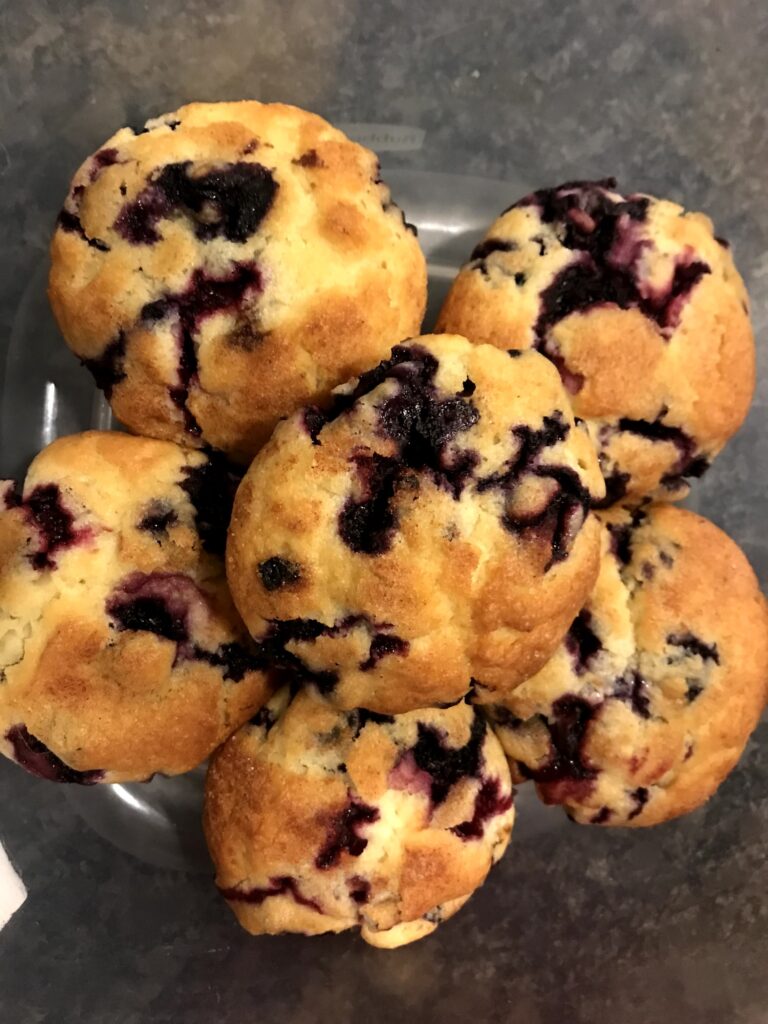 I think I have finally found the perfect blueberry muffin recipe. I have made it twice this week and have now been told this is it, don't mess with it, make more!!! The original comes from "The Famous Jordan Marsh Blueberry Muffins" which I don't believe I ever had but wish I'd been so lucky. These are simple to make and absolutely delicious. Here is the recipe for you to try. It's worth it. Do not skimp on the blueberries. If it says 2 1/2 cups use them all. I do not mash the blueberries either and by the way, I ran out of vanilla so I use rum instead!!!
"The Famous Jordan Marsh Blueberry Muffins"
Ingredients

8 tablespoons (113g) butter, at room temperature
1 cup (198g) sugar
2 large eggs
2 teaspoons baking powder
1/2 teaspoon salt
1 teaspoon vanilla extract (I used rum)
2 cups (240g) King Arthur Unbleached All-Purpose Flour
1/2 cup (113g) milk
2 1/2 cups (354g) blueberries, fresh preferred
1/4 cup (50g) sugar, for topping
Instructions
Preheat the oven to 375°F. Lightly grease a standard 12-cup muffin tin; or line the tin with papers, and grease the papers.
In a medium-sized bowl, beat together the butter and sugar until well combined.
Add the eggs one at a time, scraping the sides and bottom of the bowl and beating well after each addition.
Beat in the baking powder, salt, and vanilla.
Add the flour alternately with the milk, beating gently just to combine. Scrape the bottom and sides of the bowl.
Mash 1/2 cup of the blueberries. Add the mashed and whole berries to the batter, stirring just to combine and distribute. (I don't do this part)
Scoop the batter by the heaping 1/4-cupful into the prepared muffin pan; a muffin scoop works well here.
Sprinkle about 1 teaspoon granulated sugar atop each muffin. (I use a mixture of cinnamon and sugar)
Bake the muffins for about 30 minutes, until they're light golden brown on top, and a toothpick inserted into the middle of one of the center muffins comes out clean.
Remove the muffins from the oven, loosen their edges from the pan, and after about 5 minutes transfer them to a rack to cool.